In September last year, the tissue manufacturer Essity started up a pulp mill in Mannheim, Germany that uses straw as raw material for tissue. Today, 15 percent of Essity's toilet paper on the German market is made of straw. According to Essity, the carbon footprint is reduced by 50 percent when using straw instead of wood fiber as raw material. Is it time for the forest – the pulp and paper – industry to beware?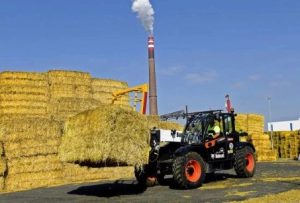 Paper from straw
In a recent interview in the Swedish business magazine "Dagens Industri" (Today's Industry), the CEO of Essity, Magnus Groth, said that Essity today uses many plastics- and wood materials in their products. And because of that, Essity needs to find solutions to reduce its climate footprint. As an example, he mentioned toilet paper that is partly made of straw.
Furthermore, he points out that straw is available locally and needs less transport to bring to the mills. Also, straw can be harvested from the same site every year and is a cheaper raw material as there is no competing demand for it. As the demand for sustainable products is increasing, Essity sees straw-based paper products as premium products and will charge more for that.
Discussion
Straw is cheap – Yes if there is no demand for it. But if paper from straw breaks through one must count on that the prices for straw will increase. It reminds me of when the bioenergy business started to use sawdust to produce pellets. Sawdust was a problem for the sawmills who were happy just to get rid of it. But when the demand increased … Well, we know what happened. Sawdust is a valuable byproduct of the wood industry today.
The farmers will most likely like the idea of getting a new income by selling straw. I am no farmer or expert in agriculture, but I guess they must replace the fertilizer that the straw represents with some other fertilizer.
Then one can think about the total fuel consumption. Some claim much more fuel is needed to harvest the straw compared to wood harvest. However, I'm not so sure how much more we are talking about. The straw will be harvested anyway because of the grain. After that, the straw is taken care of for cattle- or horse stables. Or just plowed into the soil. We shouldn't forget that straw is (so far) a byproduct of farming.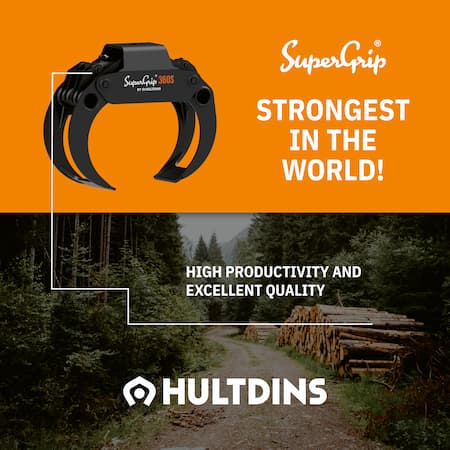 A question that occurs here in Sweden is if our farmers produce enough straw to replace wood-based raw materials. I honestly don't know, but why discuss either-or? Maybe a combination is a right way to go (as it often is).
Will it affect the forest industry?
I would say it already does. Essity is not the only company working in this direction. Also, Kimberly & Clark is working toward similar goals as we wrote in a previous article on the same theme.
Here in Sweden, the pulp industry is very strong. Only 21 percent of the harvested forest in Sweden becomes wood products. The rest is pulp and bioenergy. Due to the above-mentioned development, the Swedish forest industry should start looking for alternatives, to diversify itself.
Maybe it's time for us to start producing engineered wood again.