When reading forum discussions about log trailers and grapple loaders for ATV's, there are two obvious quality levels that are mentioned: Trailers from Kranman and Avestavagnen on one hand. Cheap low-quality imports on the other hand. Kranman have been very active on the market with fairs and demo days as Avestavagnen has been more anonymous, but that´s about to change …
Avestavagnen gives gas
With new owners, updated product portfolio and an ambition to grow, Avestavagnen aims to take on the future. The sister site Skogsforum.se paid them a visit to find out more and to see the manufacturing of log trailers in Avesta, mid Sweden.
The company who manufactures the Avestavagnen is Unimet AB. Since fall 2020 it´s owned by Excectric, a technology- and consulting group. Apart from log trailers and grapple loaders, Unimet acts as sub-contractor to different companies. They are specialized in advanced welding, metal processing and powder coating. At the unit in Avesta, some 30 people are employed.
The manufacturing of the Avestavagnen was started by Magnus Andersson little over 20 years ago. Later, it has been managed by John Carlsson at Unimet AB. With the new owner, a completely new market organization has been formed. New deals with the dealer network have been a part of this, and the result looks promising so far. Sales has increased.
100 log trailers per year
Today approx. 100 log trailers for ATV's are produced per year. However, both the production and the logistics are being improved to increase that number. Most trailers are sold within Sweden, some goes to the neighboring countries Norway and Finland. The ambition is clear – the export shall increase. The managing director, Pernilla Lindberg, thinks that other new markets are ready for the more advanced type of ATV-trailers that we use here in Sweden.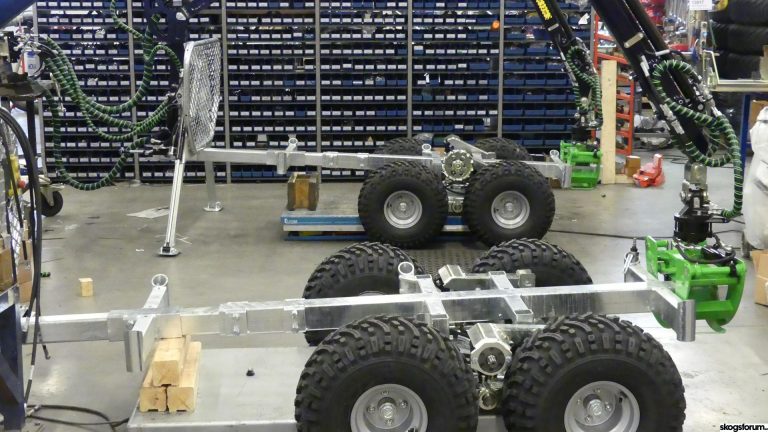 Made in Sweden
Since the start 20 years ago, all production take place at the facilities in Avesta. All components for a Avestavagnen are produced here. Laser cutting, metal processing and powder coating is made here. The only things that are imported are hydraulic components, engines, and tires. Thanks to control over the whole manufacturing chain, Unimet can guarantee a high quality when the trailers reach the end customer.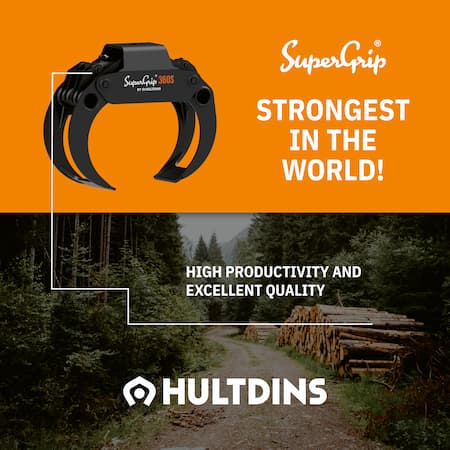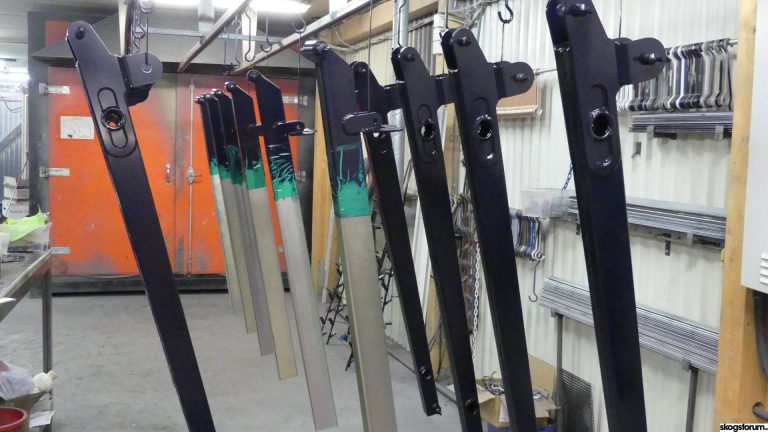 Simplified packaging of offers
One reason why sale have increased in the new organization, except changes in the dealer net, simplification of the product range, a more understandable packaging. Basically, Avestavagnen now offers two models, Forester and Ranger, that both are available in four equipment levels.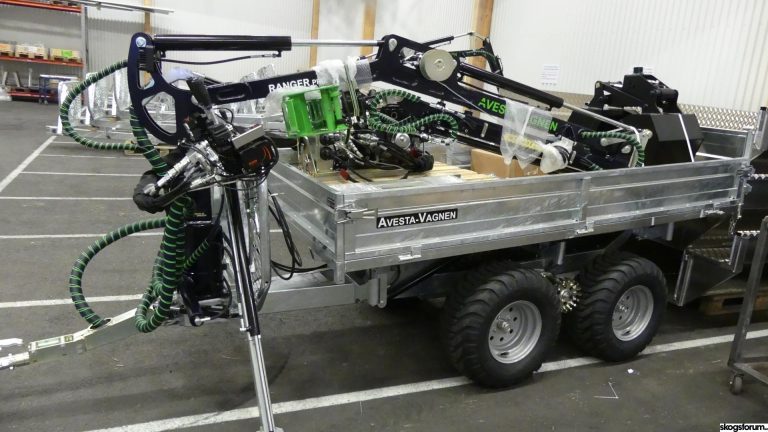 Except the ATV log trailers with grapple loaders there is a range with simpler small trailers for those who still wants to customize their kit by themselves.
STANDARD, PLUS, PRO and COMPLETE
The grapple loader equipped trailers, Forester and Ranger, have their own hydraulic system, frame steering, hydraulic roller drive and a hydraulic winch. In standard level for both, the crane has no telescope, the controls are 5+2-levers and the engine has 6,5 hp.
Forester PLUS, PRO and COMPLETE comes with a telescope that extends the crane reach by 0,8 meter. Here you can also get an electrical engine start as an option. PRO and COMPLETE offer more options such as 2-lever controls. All Forester trailers are delivered with 22 x 11-8 wheels.
Ranger PLUS, PRO and COMPLETE comes with a 14 hp engine with electrical starter and a telescope with 1 meter extension. Here the PRO and COMPLETE packages include 2-lever controls. All Ranger trailers are equipped with 300 x 65-12 wheels.
In both Forester and Ranger COMPLETE, more extras like shovel and tipping function are included, and two years warranty.
Secrecy around new products
According to Pernilla Lindberg we can expect an expansion of the product range. There will be news presented later this year. What it is, is however well covered so far. We will keep a lookout and let you know when it comes.
Here is a film from the visit at Avestavagnen:
Studiebesök hos Avestavagnen
and some more photos: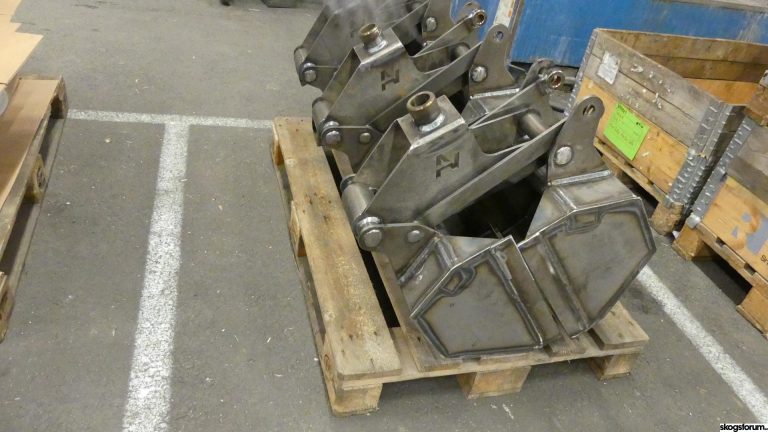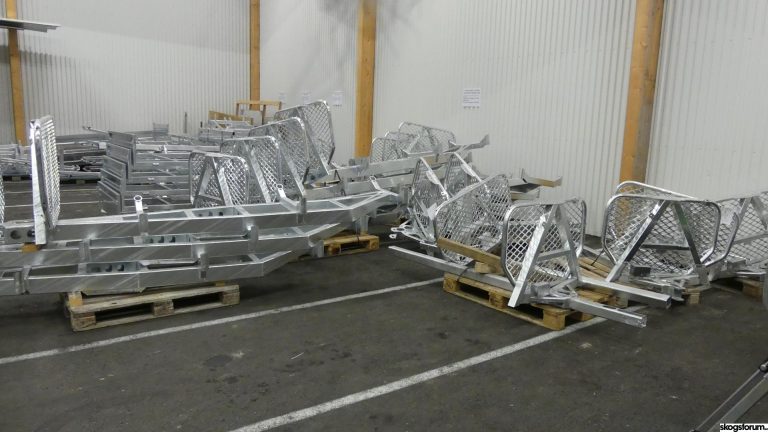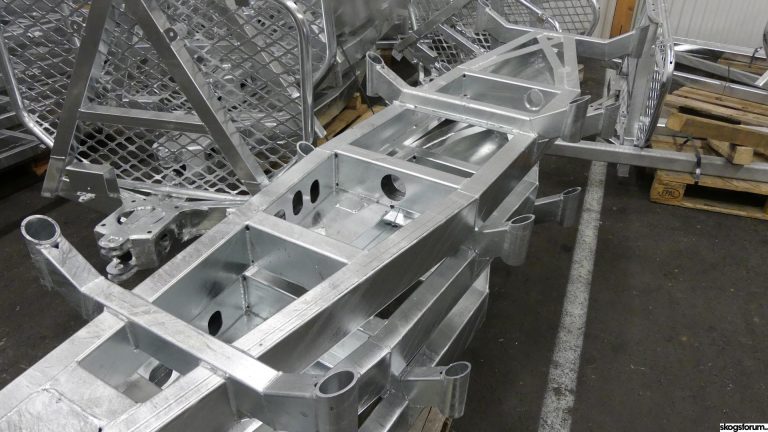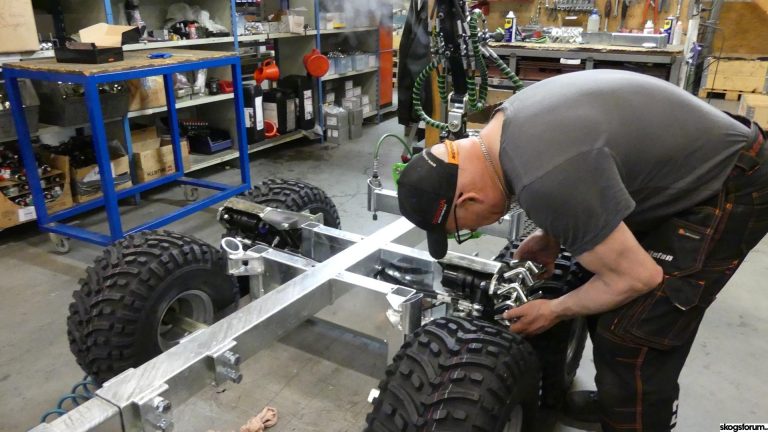 This is an article signed Torbjörn Johnsen and the sister site Skogsforum.se.
Film and photos: Torbjörn Johnsen