On the 30th of September, the tissue manufacturer Essity inaugurated their pulp mill in Mannheim, Germany, that will use straw (wheat straw) as raw material. According to Essity, they do this to present a new way of thinking in a business that has good growth potential. Furthermore it´s about meeting future customer demands when it comes to reducing the climate footprint.
(This is a summary of an article signed Fredrik Reuter at the sister site iSkogen.se.)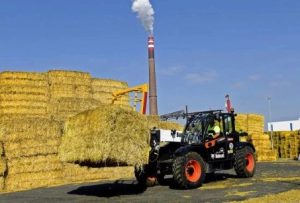 Paper from straw
The fact that Essity chooses to talk about developing circularity within the tissue industry reveals that this is a business that is going through changes. Essity claims that straw from wheat is equivalent to wood fiber as raw material for tissue. With straw as raw material, the consumption of energy, water and chemicals can be decreased. The ecological footprint can be decreased by 20 % despite the same price and product for the customers.
"This type of innovation is the way forward to increase circularity and reduce our climate footprint. Using straw as a new raw material in pulp makes us less dependent on wood fiber and recycling fiber and is more resource and cost efficient, while our consumers can make more environmentally friendly choices," says Magnus Groth, President and CEO of Essity.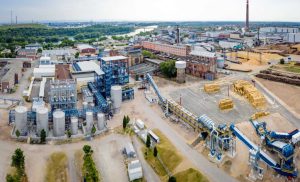 The board of directors dared to invest in something new
The company's global raw material manager, Donato Giogio, eventually got tired of the fact that nothing had happened within product development in a long time. The development so far, was limited to e.g., adding more layers to the toilet paper. 2-layer became 3-layer and so on. If this development should continue, we would eventually have had 10-layer toilet paper, he claimed.
He approached the board of directors with a proposal to develop a new technology where tissue could be made of straw. The board accepted the idea and the project in Mannheim was initiated.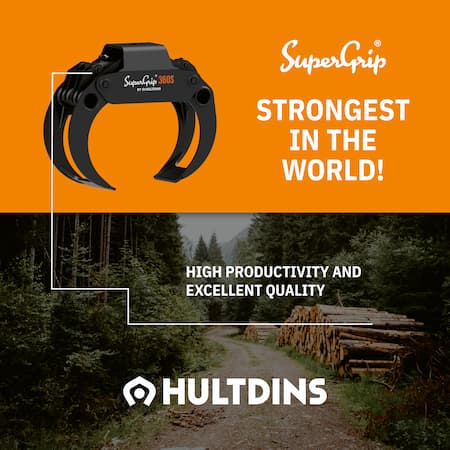 Increased need in combination with climate goals
Essity see an increasing need for tissue as more and more countries develop and starts using tissue. They see a risk of raw material shortage. But at the same time they are challenged by their own climate commitment if the production should increase. With this new technology, they think they have found a way into the future that lets them both increase the production and reach their climate goals.
Just like their competitors BillerudKorsnäs and Tetra Pak, Essity are bound to follow the Paris agreement through Science Based Targets. By committing to these goals, large parts of the business are controlled in order for the goals to be achieved.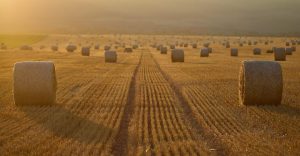 Straw for both tissue and bioenergy
According to Essity, there is an excess of straw in Europe. It is seen as a residue from the agricultural. Large areas in central Europe have focus on agricultural and the plant in Mannheim will be supplied with straw from local farmers.
As there is an excess of the raw material it will be cheap. The fact that the straw is an annual crop is suitable as the end product for hygienical reasons is difficult to recycle. Add to that, the fact that the product is equal to the wood-based tissue but with 20 % less climate footprint and we can conclude that Essity may have found a golden egg here.
As if that wasn´t enough, Essity, who have cooperated with a American company in developing the process, has a side process that makes it possible to extract lignin that could be used e.g. to substitute fossil energy.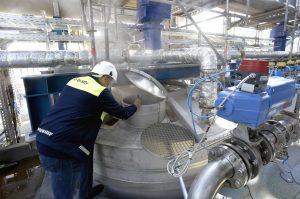 Essity are not alone
Also others are thinking of new ways. The global competitor Kimberly & Clark earlier this year announced that they intend to decrease their need for raw material from boreal forests by 50 %. This is not the same strategy as Essity's, but most likely it´s the same reason that drives them – younger customers that are more aware of climate change and have demands that force companies to think in new ways?
In the USA there are many companies on the same track as Essity, but on another scale. The Mannheim plant is the first large scale plant that uses straw as raw material for tissue. When it now starts, it will annually produce 35 000 tons pulp which is 1,5 % of the annual need for Essity. Is this the start of something big?
Read the press release from Essity here.