The Finnish forest machine manufacturer ProSilva appoints Norbert Schalkx as the new CEO of the company. He will succeed Keijo Ojala and assume responsibilities on the 1st of January 2023. Norbert will keep his role as Sales Director, developing ProSilva's international network.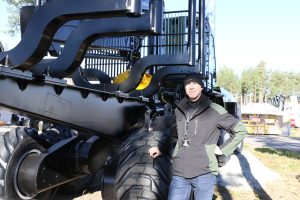 Norbert Schalkx new CEO at ProSilva
Norbert joined the ProSilva team in April of this year. He has a long experience in the forest machine business and has worked for Waratah, Ponsse, and many others. He is a well-known face for forestry people from all over the World and is most likely a good choice for this job.
"Norbert is the right person to lead ProSilva," says Juhani Lehti, CEO at Tampereen Konepajat Group. "Norbert's extensive forest machine industry background and business development skills should help ProSilva develop its ongoing business operations, executive its long-term growth initiatives, and expand its international presence."