A year ago I wrote that I had the feeling that 2022 was going to be a good year. I referred to two years of restrictions due to Covid-19/Corona and the fact that many forestry fairs had had to postpone or cancel. Maybe not so important for most people, there were of course much bigger problems during those two years due to Covid-19 – much bigger.
So, 2022 was supposed to be the year when everything went back to normal. And what happened? On the 24th of February, "Mad Vlad" decided that the neighboring country Ukraine was his and went to get it. It wasn't a war, he said, it was a "special military operation". The rest of the World calls shooting grenades and missiles at civilians war. Only a madman calls it something else.
Now we all know what effects it had on the energy and wood markets, not to mention the Ukrainian people. We also learned that we shouldn't take peace for granted.
2022 – a good year after all
It may seem a bit cynical considering the situation in World politics and Ukraine in particular but the forestry business is doing good. The pulp-, paper-, and sawmills are still running at full speed. The forest machine manufacturers have full order books even though they are having problems getting components for the machines. The forestry shows/fairs came back and showed optimism within the business and hope for the future.
For the moment it looks good after all.
One week to go
It's one week left in 2022. Not much will change during that week. All we can do now is prepare for a better 2023 in all aspects.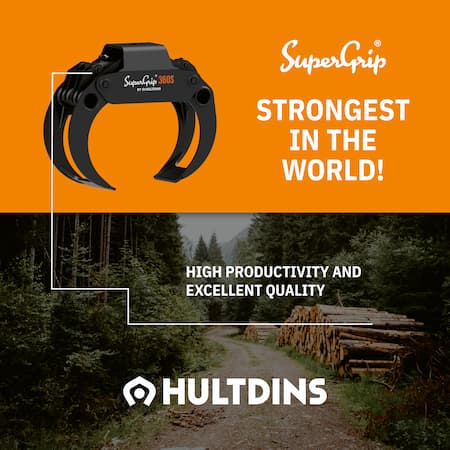 Merry Christmas to you all!