I've written a lot about Elmia Wood, partly because I used to work for that show. Of course, I love all forestry shows, because I love forestry but this one is special as it's my "home show", it takes place close to me. So close that I decided to go there and take a sneak peek a little over a week before the show. Just to check that my successors do the job right …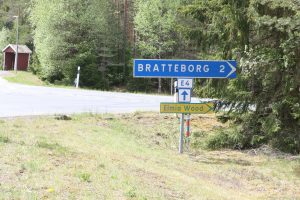 Elmia Wood 2022
It's been 10 years + now since I left that job. But I still remember the feeling the last weeks before the show. "What have I forgotten?" "Will we make it in time?" "What will the weather be like?"
Stands shall be prepared, press releases shall be produced and distributed, and everything at the fairgrounds must run smoothly. If you haven't been involved, I don't think you realize how much work lies behind a forestry show. When I was new at Elmia Wood, I participated in a conference in Canada the days before the great Demo International show. I came to get acquainted with two guys that just couldn't believe that it was a full-time job to do a show that takes place once every two years.
One week to go
Well, it is, or at least about an 80 percent job in my case. I did work with other things for the Elmia company as well. But as I am a forestry guy I stuck to the forestry shows as much as I could.
This close to the fair everything must be settled and what's left is only hard work. And that was what was going on as I visited the site today. Here are some photos and impressions: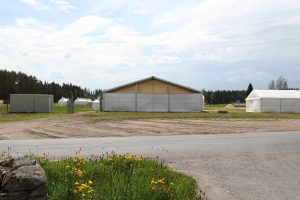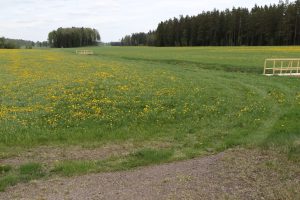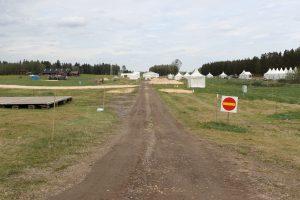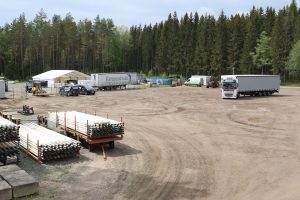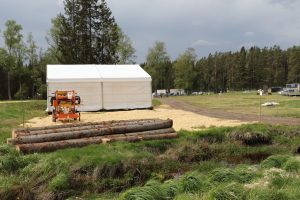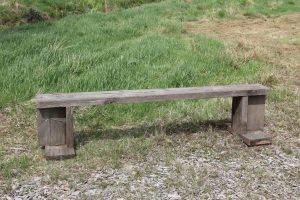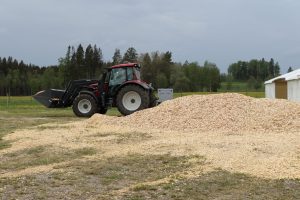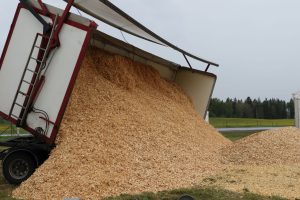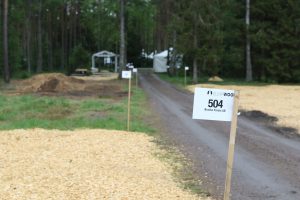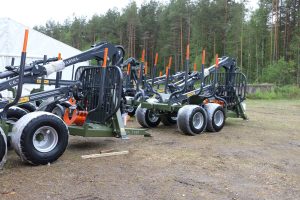 Some history
Today's fairground for Elmia Wood was built in 2000 and 2001. The first show at this site took place in 2001 which happens to be the first show with me on the team. So, the site has been used for over 20 years for forestry shows. One part, close to the entrance, with fields and a forestry trail, has been almost the same through the years. But as falling used to be common on the shows, we had to switch areas for the big machines from one show to the next.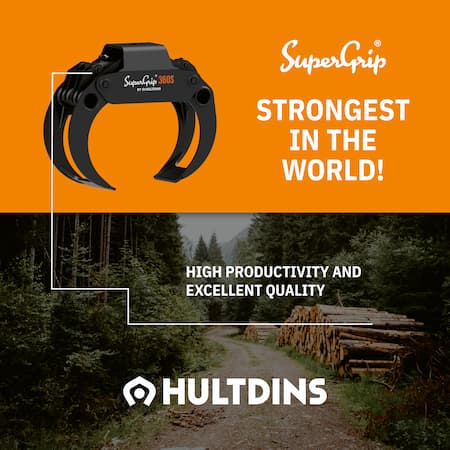 Totally four different areas have been used as demo trails over the years on this site. I took the opportunity to visit one of them, the one from 2001. It's nice to see how the wonderful natural resource called "forest" keeps coming back.
In 2001 Caterpillar was active in CTL machinery (CTL – Cut-to-length). They wanted to be the biggest and wanted to show it. Who remembers their two-story building in the forest at Elmia Wood in 2001? I do! The photo below shows what the spot where it was placed in 2001 looks like today.
The next photo shows another part of the demo trail in 2001. As I recall, Timberjack (John Deere Forestry), Ponsse, Silvatec, and Rottne were standing in the area shown below.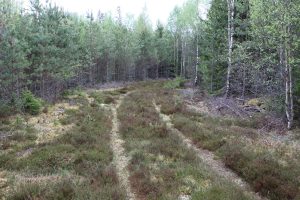 We might have to get back to the stories about the old times at Elmia Wood. But first, we will have a closer look at the show next week on the 2nd – 4th of June.
Photos: Per Jonsson