On 3rd September, in a press release, John Deere announced that they not will attend at any international agricultural and turf trade fairs before November 2021. On the 5th October, the German dealer for John Deere Forestry, Nuhn GmbH & Co. KG, informed that they will also not attend to any international fairs in 2021. What the JD dealers in other countries will do, is not clear for the moment.
John Deere skips the fairs
For us in the forestry business, the question has arisen as to whether all the forestry shows in 2021 actually will take place or not. They are many as most of the international forestry fairs in 2020 were postponed until 2021. The Elmia Wood show has already announced that their show, that was planned for mid-May 2021, will take place in June 2022.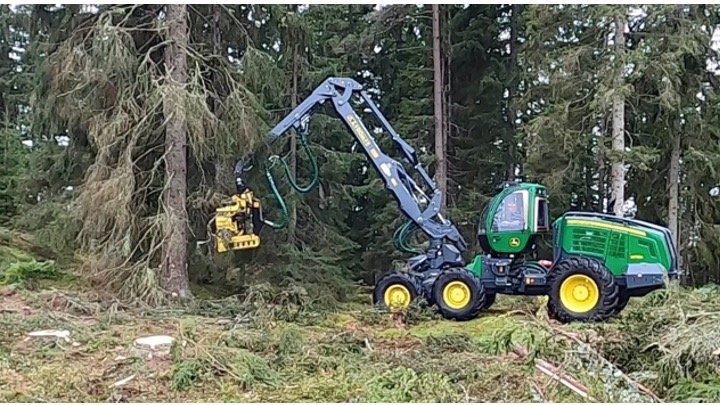 As John Deere Forestry is one of the big ones within forestry machinery it will be interesting to see what their competitors will do. It will also be interesting to see what the fair organizers will do.
The excitement is not over yet …