On 7th October Malwa had a live sent press conference to launch the new generation in the 560-series, the 560.4. The biggest difference compared to previous models is that the 560.4 meets the demands according to Euro 5/Stage-V.
Malwa launches the 560.4
The new Malwa has a new 2,8 liters CAT-engine with a particulate filter and catalyst, but it doesn´t use AdBlue which make it simpler to use. The engine is also more silent and has better torque. The switch of engine has made it possible to make the motor hood slightly smaller and the availability for service has been improved. The hydraulic pumps are now from Bosch Rexroth. The fuel tank has been made bigger.
More updates
Apart from the new engine, there are quite a few updates that aim to increase the utilization of the machine. Here are some of the updates:
The service points have been simplified and made more available.
The bogie chains are 25 % stronger than before.
The traction is increased by 10 %.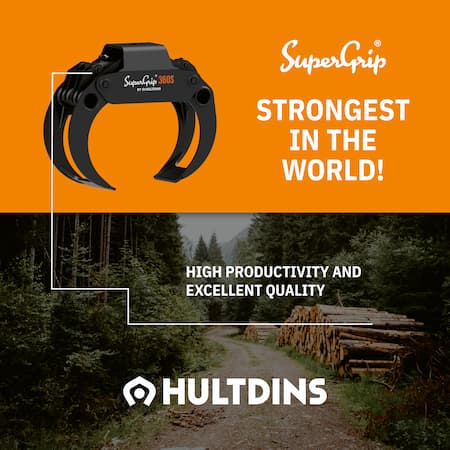 The control system has been modernized with the latest generation of Ican-modules, larger screen and remote diagnostics as standard.
The work lighting is power regulated, meaning that the lights are at full power when the machine is running at work rpm. When idling, the light goes down a bit to save the battery.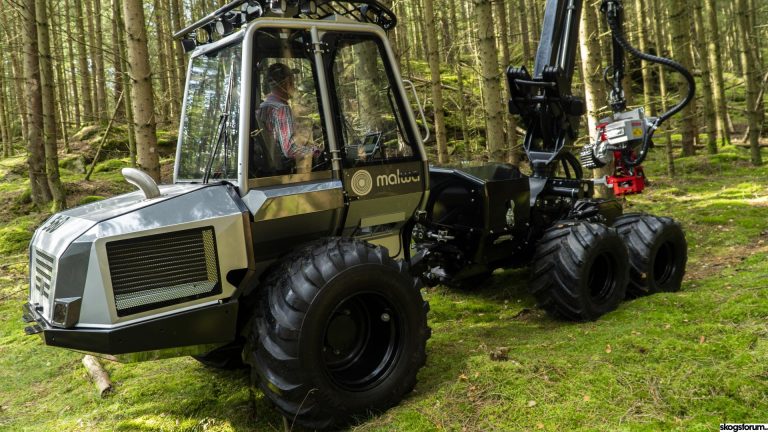 New harvester crane from FTG
The harvester 560.4H has a stronger crane from FTG Cranes. It has more robust slewing power, crane pillar and main boom. This means a more reliable crane that can stand more running hours than previous models. The new crane also has more lighting.
The forwarder has a new loading area with solid bunks and a new gate. The bunks are equipped with integrated working lights. The forwarder (and the combi machine) have the same Cranab cranes as before.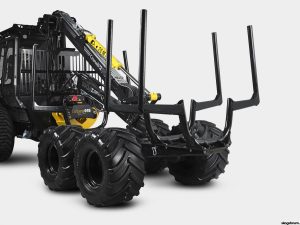 More information and a film
We had a look at the first harvester in the new series. Here below is a film where the owner and founder of Malwa, Magnus Wallin tells more about the machine. You can also visit Malwas homepage to find out more here.
Malwa 560.4 - ny maskingeneration med steg V-motor