According to a press release on Tuesday the 2. December, the harvester head manufacturer SP Maskiner will join the Eco Log Group. 
– A lot has happened with us at Eco Log in a relatively short time, including the acquisition of the sales company Eco Log Försäljning AB and the merger with Gremo, which means that we now have the market's most comprehensive forwarder line-up. The merger with SP widens our range even more, making Eco Log a complete supplier with a comprehensive product that covers the many and varied needs of forestry across the Globe, says Mr Anders Gustafson according to the press release.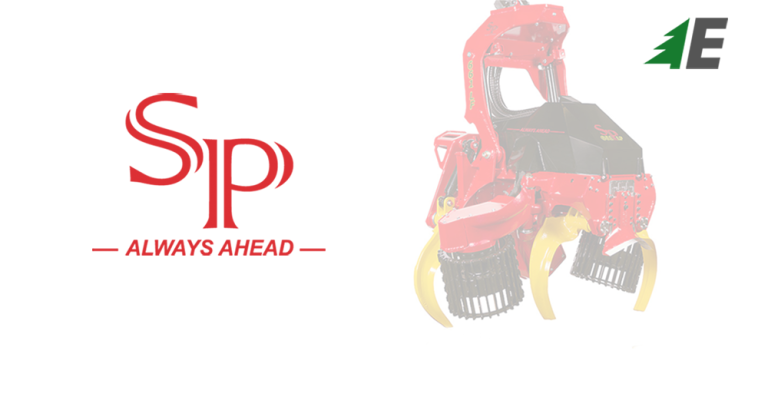 SP Maskiner joins Eco Log Group
One could say it´s something like a family reunion. But let´s start from the beginning or at least a little earlier: Eco Log and Log Max had the same owner until Log Max was sold to Komatsu Forest. SP Maskiner and Gremo had the same owner until earlier this year when Eco Log and Gremo merged in the Eco Log Group. So, it seems like the logical next step that SP Maskiner follows its "sister" Gremo into the Eco Log family.
LL-SkogsJan-CAT-EcoLog
Eco Log Group has for sure had an interesting journey to what they are today. It started in the 80's with the pendulum arm harvester LL "Spindeln" (The Spider). Those who laughed then, and gave comments like "it lifts its leg towards the trees", probably stopped laughing by now. "The Spider" has really proved to be a good concept for harvesters. There were also forwarders with pendulum arms but that concept didn´t have the same success. (LL stands for Lars Lameksson, inventor and the father of the harvester that today is Eco Log.)
SkogsJan took over the concept and ran it for some years before Caterpillar bought it in 1997. In 2003/2004 CAT sold it and it became Eco Log. The rest is history, as they say.