On the 27th and 28th of May, Ponsse had a show at their Swedish subsidiary where two big news were shown. The new harvester "Scorpion Giant" and the new forwarder "Mammoth". For some reason, this was not the official premiere for the machines. According to Ponsses home page, the premiere will take place on the 8th of June in the Ponsse Studio.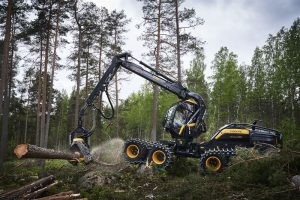 Ponsse launches new machines
"These new products strengthen our position as one of the World's leading suppliers of responsible harvesting solutions," says Marko Mattila, sales, marketing, and service director at Ponsse. "The development of both new forest machines started from improved ergonomics, safety, and usability, as well as better visibility from the cabin. We believe that we succeeded very well in this, and we are delighted to demonstrate these new products to our customers today here in Surahammar," he added.
The Giant
The new harvester is the next step in the Scorpion range. The better tractive force, improved ergonomics – including better visibility, and a more powerful crane are some of the improvements on the new harvester. Furthermore, a new harvester head, the Ponsse H8, and a new improved control system, the Ponsse Opti 5G was launched on the Scorpion Giant.
The Mammoth
The new forwarder has a loading capacity of 25 tons. Also here, the ergonomics are in focus. Ponsse Active Seat is a new seat developed according to customer requests. This is a pure Ponsse product and is only available for Ponsse machines.
The Ponsse Mammoth can be equipped with Ponsse Active Cabin, a cabin suspension with a simple structure. The Active Cabin is also available for the Ponsse forwarders Buffalo, Elephant, and Elephant King.
More information
One must say that Ponsse is good at finding new names for the machines. What's next?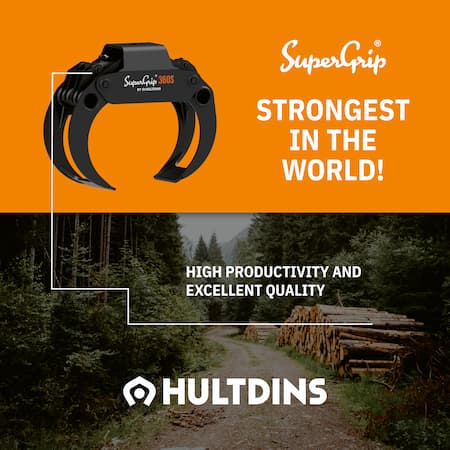 Here you can read the press release about the two new machines.