The forest machine manufacturer Komatsu Forest, situated in Umeå north Sweden, recently launched a new version of their cab damping system Comfort Ride. Apart from more efficient damping, a couple of other interesting features are included in the new generation of Comfort Ride.
The next generation of Comfort Ride
The first version of Comfort Ride by Komatsu was launched in 2013. Ever since, it has been a popular option among forwarder customers. Basically, it´s a hydraulic system that dampens jolts and vibrations which makes operating the machine more ergonomic. This also helps to increase the productivity as the operating becomes less tiring.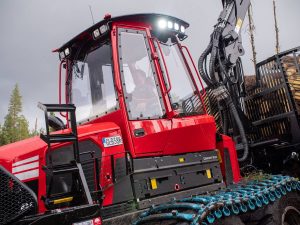 One new feature is the ability to adjust the cab suspension's lateral firmness. This function is geared to the machines speed to make driving as comfortable as possible. In practical terms, the suspension's firmness is progressive, increasing with the machine speed. The system could be adapted to the type of work that is going on for the moment. E.G. you can set the damping system to prioritize long strokes while driving on a main strip road, or unloaded.
Individual adjustments can be made for each operator and settings are automatically saved in the MaxiXT control system. The operator can also adjust the firmness while driving.
Other features
The update doesn´t only concern the damping of the cab. A leveling system is included in the new Comfort Ride which make it possible for the operator to sit level also in side slopes. Up to 6 degrees the cab can level laterally on gradients, provided the machine is stationary or moving slowly.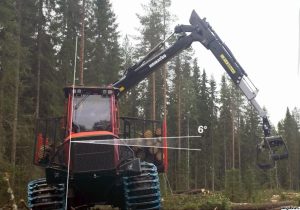 When unloading, the cab can be lifted to its highest level to give a good overview of the load area and the landing. This unloading mode has been around for quite some time now. One of the updates in the new Comfort Ride is that this function now also works when the machine is moving at low speed. When the speed increases, the cab is automatically lowered to its standard position.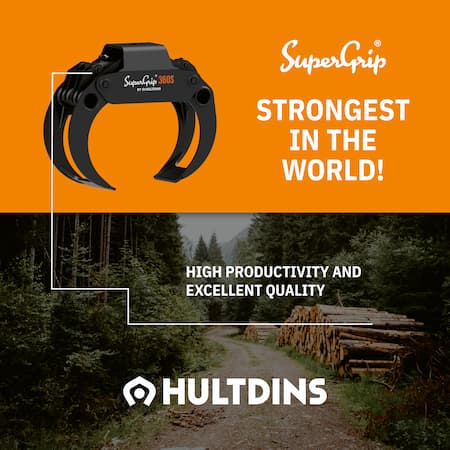 More info
You will find more information about the new Comfort Ride on the Komatsu web-site.