There's a small village just west of Umeå in northern Sweden, which might very well be the densest area of forest technology in the world. I'm referring to the town of Vindeln, where companies such as Vimek and Cranab operate. In Vindeln you'll also find the world's largest manufacturer of rotators and cranes.
Indexator shares a common history with another major Vindeln-company – Cranab AB. It was the founder of Cranab, Allan Jonsson, who established Indexator as a world leading rotator manufacturer. In the early days, Hydraulik Indexator AB was a Stockholm-based company that sold nipples to Cranab. But then it was moved to Vindeln. When Allan Jonsson sold Cranab to the crane manufacturer Jonsered in 1974, he kept Indexator as a base for the next stage of his innovative trajectory: To develop a real rotator with power as well as the ability to rotate 360 degrees without stopping.
It proved to be a complicated task which took quite some time to turn into reality. After years of development efforts, a definitive deadline was set for Christmas 1978. A fully functional rotator was eventually made, and it enjoyed immediate success once launched. Indexator quickly became world leaders of rotators, a position still maintained today with good margins.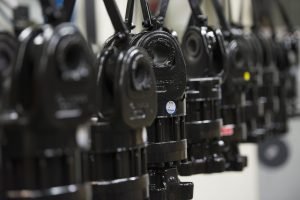 Rotators and tilt rotators in their own companies
Towards the end of the 80's an idea emerged to create a rotatable joint for excavator buckets, and in 1991 Indexator took over the estate of bankrupt Noreco in Umeå, a company that had been working on similar solutions. The brand Rototilt was a part of that takeover. Indexator began the manufacturing of tilt rotators within their own existing facilities. Demand quickly grew and the company outgrew its own factory space. A major investment of 100 million SEK was made and a brand new production facility was built to house Rototilt. Production began in the new facilities in 2007. In Vindeln, of course!
Rototilt was disconnected and turned into its own company in 2012, and the two sons of Allan Jonsson now own a company each. Anders Jonsson owns Rototilt Group AB while Hans Jonsson owns Indexator Rotator Systems AB together with his wife, Pia. The latter is a company with a current turnover of around 250 million SEK, and where around 80% of production is exported. The exact number of rotators manufactured is a well-kept company secret, but those of you who know the cost of a rotator might be able to make an educated guess.
Today, Indexator employs 120 people, and more than 500 people in Vindeln work with forest technologies. That's in a municipality with only 2500 citizens. Pretty cool!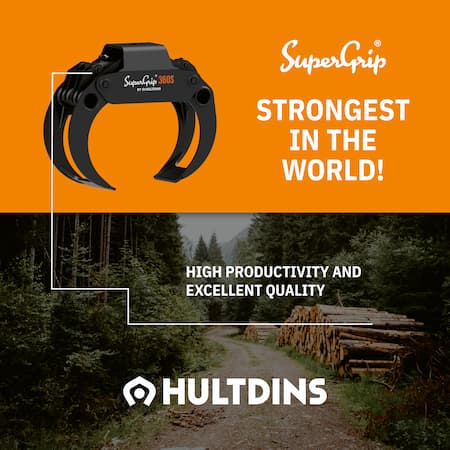 The forest dominates for Indexator
The production of Indexator is focused on rotators for different purposes. The largest part ends up in various forestry machines via OEMs. Particularly in forwarders and harvesters, but some are also used in skidders and other machine applications related to full tree logging.
Another major and increasingly expanding branch is material handling. Various forms of recycling operations require rotators that can handle big loads. They must be able to handle rotating a heavy grip that carries a heavy load, for example scrap metal, without being worn out. All power must be manageable through the rotator. A machine component that requires great precision and extremely tight tolerance levels.
Other than rotators the company also manufacturers various types of joints and links, swing dampers and hose swivels.
Tribology and Alpine landscapes
A key competence and reason for the success of Indexator is tribology. A competence that in simple terms can be explained as "the science of surfaces in sliding or rolling contact and which includes friction, wear and lubrication". There are people at Indexator with special competence within this field, however there's also advanced laboratory equipment where product quality is constantly controlled and followed-up on. For example, there's a microscope that can measure level differences of eight iron atoms. In this environment, a seemingly smooth and flat piece of window glass will look like an Alpine landscape. The insides of the Indexator rotators are significantly smoother. The challenge is to achieve the correct surfaces and tolerance levels, and to make sure this lasts over time. And according to Daniel, who guided me through the factory, there's no one who can beat Indexator in this field.
Daniel Lindström, who works with sales and technical support, showed me the entire production process as we walked through the factory floor. Sadly, photos are not allowed within the facility, but I was given a few photos by Indexator and will try to describe the gaps in words.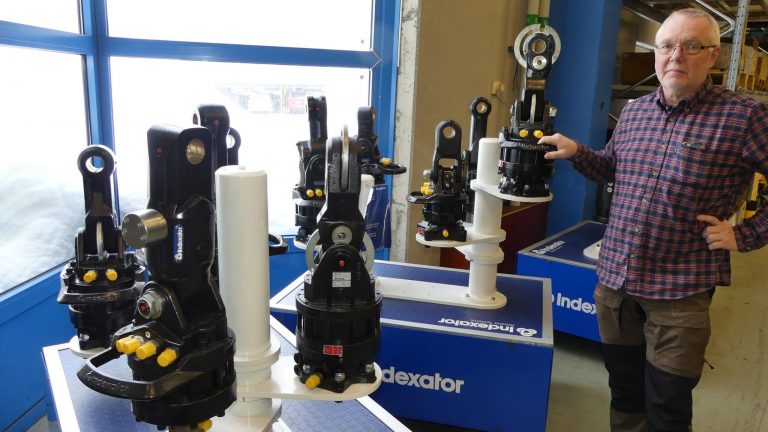 As with many companies the manufacturing process is very much automated. There's a large number of robots and processing machines working tirelessly 24 hours a day. The staff are primarily working with feeding material and components, monitoring the process and executing the final assembly, as well as quality control.
Indexator buys various types of components from foundries and steel companies, both in Sweden and from other countries. Some components are for example molded at specialized factories in central Europe. The components are processed to the right finish. Then an extensive polishing, washing and cleaning before the components are finally assembled into complete rotators. After assembly all rotators are tested by following specific programs, and it's not before all test results are satisfactory that the rotator is given its serial number.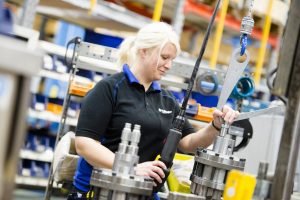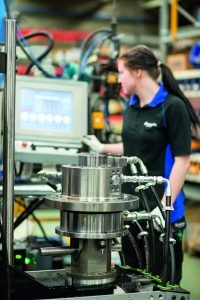 Anonymous key component
If the forest dominates the market of Indexator, you could say that Indexator dominates the forest industry even more. All leading manufacturers of CTL-machines get their rotators from Indexator. The quality demands are incredibly high, and it might seem like an anonymous and ungrateful job to manufacture rotators; a product that on one hand is a key component in each forest machine and with a direct influence on the productivity of the driver, and on the other hand a product that is "only a little black link between crane and grip". Something that simply works and that no one notices as long as it does its job.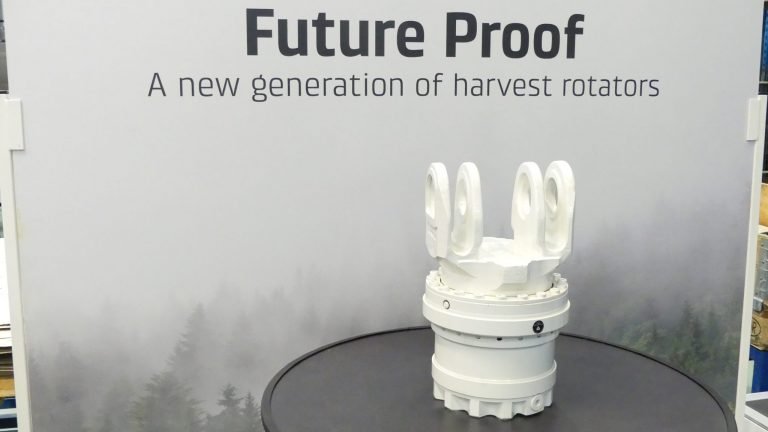 Indexator HX – Next generation of harvester rotators
At the moment, Indexator are working on the next generation of harvester rotators. The harvesters are becoming increasingly large with larger grips and stronger cranes. The feeding force of the unit and the feeding speed is increasing. All this added together results in an increased strain on the rotator, and Indexator are now testing a new type which should be able to handle significantly heavier loads and tough work.
The timeframe before a new product hits the market is long. First, the rotator must be tested in all thinkable situations and for a long time. The new series of harvester rotators has long since passed the laboratory stage and is now in use on a trial scale among many machine manufacturers. The products are then thoroughly checked for wear and tear and durability. If all tests are successful the way they seem to be today, the new harvester rotators with the product name Indexator HX should be on the market sometime in 2018, according to Gunnar Bålfors, CEO at Indexator.