The Finnish forest machine manufacturer Ponsse presented its financial statement for 2022 on the 17thof February. The net sales for continued operations were 755,1 million Euros, an increase of 146,8 million Euros compared to 2021 (608,3 million Euros). The profit decreased from 50 million Euros in 2021 (8,2 percent of the net sales) to 46,6 million Euros in 2022 (6,2 percent of the net sales).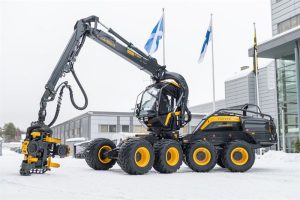 Ponsse reports increased sales but less profit – 2022 a challenging year
What makes Ponsse interesting is that they are the only "pure" forest machine manufacturer publicly traded on the stock market. That 2022 was a challenging year for many industries, not least in the forest machine business, is nothing new but for Ponsse it must have been extreme.
Ponsse had 20 percent of its sales and 30 percent of its profit on the Russian market. A market that had grown into the World's largest market for CTL machines (Cut-To-Length). The situation changed from one day to the other when Russia invaded Ukraine as all exports of machines and spare parts to Russia and Belarus were suspended.
The operations of the Ponsse subsidiary in Russia were then stopped and a process was started to sell the subsidiary. A process that is still going on as the Russian authorities are non-cooperative.
Not only Russia
As if the problems in Russia weren't bad enough also Ponsse had the same problems as everybody else with component supplies, increasing energy costs and interest rates, and inflation.
The Ponsse subsidiary Ponsse Latin America Ltda in Brazil experienced difficulties due to extensive full-service agreements. Regarding one full-service agreement, the operational challenges resulted in a situation where the company was forced to conduct write-downs and prepare for a challenging 2023.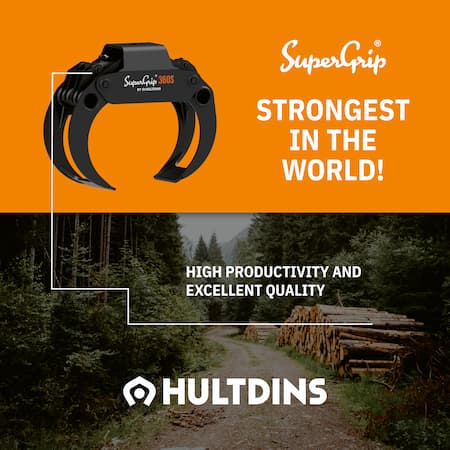 Nevertheless, Ponsse walks out of 2022 strengthened. The value of the order stock was higher by the end of 2022 than the year before. The company also predicts that the profit for 2023 will be slightly higher than in 2022.
News for the future
Ponsse claims they are well prepared for the future. The company is financially strong and during 2022 several interesting news were launched. The forwarder Ponsse Mammoth, the harvester Scorpion Giant, the harvester head Ponsse H8, the electrical forwarder Ponsse EV1, and much more.
Uncertainties are mainly connected to the Russian war in Ukraine. The availability of components and high energy prices can be related to that. But Ponsse also points out raising inflation and increased financing costs as risk factors.
You will find the complete financial statement here.
19.000 and counting
One can say that optimism is ruling at Ponsse. One sign of that was the delivery of Ponsse machine No 19.000 that took place on the 17th of February. The machine, a Ponsse Scorpion Giant, was delivered to a customer in Scotland. Read more about that here.
So, Ponsse moves on at a pace of approx. 1.300 sold machines annually.