We keep coming back to the forestry fairs. 2020 was supposed to be the year of many fairs in the forests around the World. One after one, they gave in due to the Corona virus and the authorities´ recommendations and regulations.
Can the forestry fairs be replaced?
It is, for sure, an unusual situation that we see right now. Companies were aiming to present and demonstrate their new products on a number of events during the year. With short notice, they have had to change their plans.
Maybe it was a relief for some companies as it means they are saving costs because of this. On the other hand, many companies use fairs for their sales and in some cases are dependent on the fairs as sales channels. The question is; What can you do instead?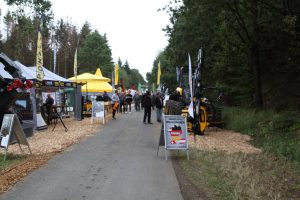 Alternatives
Between 2000 – 2012 I was in the forestry fair business myself. Already at the start of this period, it was discussed how the "new" platform Internet could be used. If the net would become a competitor to fairs. Should we, the fair business, do something to meet new demands? We didn´t. The fairs went on as before.
Now we are in the spring of 2020 and there are no forestry fairs to participate at. Quite a different situation. Suddenly the idea to go online, more broadly than just a home-page, is interesting again.
Online shows
The Swedish manufacturer of mobile sawmills, Logosol, have online live demos regularly. One model in their range is demonstrated in one show. Each show is about one hour long and afterward, the shows are still available on their YouTube channel. See more of this here .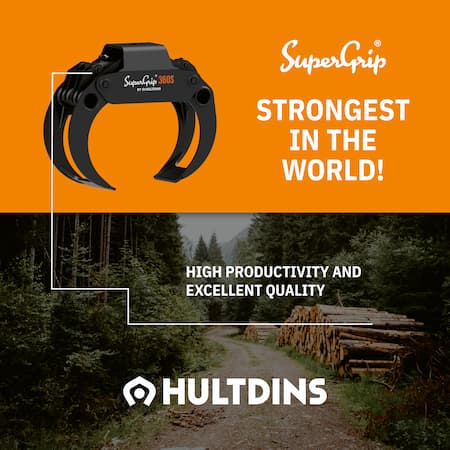 Also, the German machine manufacturer Pfanzelt Maschinenbau, over whom we wrote in an article here at NordicWoodJournal.com a while ago, announced a "forstARENA live" in early March. It was planned to be a three-day event going live on the Internet where they should present, and demonstrate their equipment. A few days before the event it was postponed due to the fact that even if they were going to be online, the risks for their own staff were too big. The new date will be sometime during the summer. Read more about that here .
Most likely there are many more creative examples of how to use the Internet for demonstration of logging equipment.
Live demos
Quite a few live demos and roadshows have also been postponed due to the current situation. Some machine manufacturers have instead offered small personal demos. "If you can´t come to us, we will come to you". Another example of good creativity.
The future for the forestry fairs
I really don´t think that the fair organizers have to worry too much. Forestry people will still have the need to get together to see the latest in logging equipment and to meet with each other. But it will be interesting to see how many of the creative ideas the Corona crisis has brought us that will still be there when we are back to normal.