The World seems to have agreed on what focus to have, probably for the first time ever(?); Corona, also known as COVID-19 causes a lot of problems for us all. The other day the German fair Forst Live was postponed, which we wrote about here at NordicWoodJournal.com. Many concerts and sports events have been canceled or postponed. So now we wonder; What about the other forestry shows? 
KWF Tagung 1. – 4. July in Germany
KWF is probably the main event in 2020 worldwide. It takes place in Schwarzenborn, one and a half hours drive north of Frankfurt Airport (FRA) on the 1st – 4th July. The organizers say that they are in close contact with the authorities to keep themselves updated on the situation. As the KWF show is an outdoor event, and as it takes place as late as in July, the show will be carried out as planned, without any restrictions.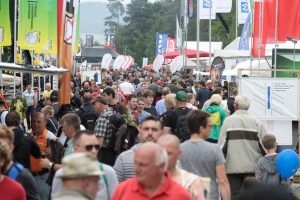 Forexpo 17. – 19. June 2020 in Mimizan France
The French government has given the directive that all events with more than 1 000 attendees will be forbidden until 15th April. As the fair take place by mid-June, two months later, the organizer tells us that Forexpo is still on, also without restrictions.
DLG
The German DLG is for forestry people most famous for their forestry shows DLG Waldtage and Forest Romania. Those two shows took place last year in September and will not be around again until 2021.
However, DLG also organizes a number of agricultural shows around the World. So far two of them have been postponed, The AGROTECH Nigeria that was to take place on 24th – 26th March, and Agraria in Romania, that was to be on 2nd – 4th April.
Silva Regina in Brno Czech Republic
The Silva Regina in Brno was planned for 31.3 – 4.4 2020 in conjunction with TECHAGRO and Biomassa. According to a press release all three fairs have been cancelled and will next time take place on 11. – 15. April 2021.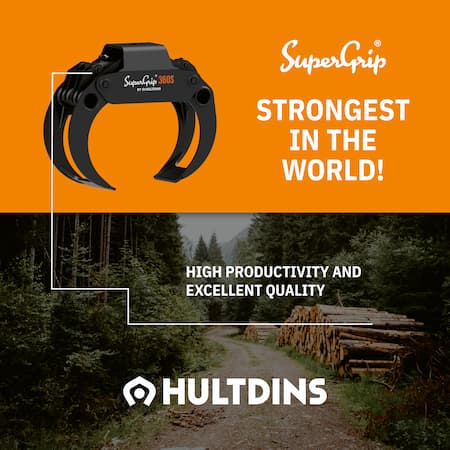 "We address the issue professionally and with the management perspective. We do not want to lose trust of our customers – exhibitors and visitors – in this uncertain situation. Though from today's perspective the trade fair is feasible, and nobody bans such an event, the situation may be completely different a few days later. Therefore, we must eliminate all incurring costs and risks now, in the stage of practical preparation of the trade fair exhibition. Rescheduling of the trade fair to the odd years is also important considering the terms of other European trade fairs," highlighted Mr. Jiří Kuliš, CEO of Veletrhy Brno.
Maamess was planned for 16. – 18. April but has been rescheduled to 10. – 12. September this year. In a press release, it was informed that:
"After discussions with the organizing team, we do not consider it possible to organize Maamess on 16-18 April. We are postponing the event to September," said Margus Kikkul, project manager of Maamess.
Other events
There are of course other local spring events that had had to change their plans due to the current situation. Some are canceled and some rescheduled. Please keep a lookout in your region to find out more about that.
The autumn shows have understandably so far no news about this as they are far away in time. The major ones are FinnMetko 3. – 5. September in Jämsä, Finnland, APF 24. – 26. September in Stratford upon Avon, UK and Demo International 24. – 26. September in Ottawa, Canada. They all take place in September, the two latter on exactly the same dates.
Conclusion
No one can be sure what will happen so the recommendation before you book your trip to your favourite show, is to check and check again what the situation is. There is a risk that there will be many shows in the autumn as some of the spring fairs will take place then. There is also a risk that there will be no shows … but let´s not think about that.