The organizer of the south-German forestry show Forst Live, which was to be held on 3rd – 5th April this spring, informs that due to spreading-risk of the Corona-virus, COVID-19, the fair is postponed. A new date will be presented as soon as possible. 
The organizer, Messe Offenburg-Ortenau, writes in a press release on Monday 9th March that they are following a recommendation from the local health authorities to postpone a number of public events that were to take place during March and April in Offenburg. One of them is Forst Live. For the moment the new date is unknown.
You will find more information on Forst Live´s home-page (The press release is at this moment only on the German site)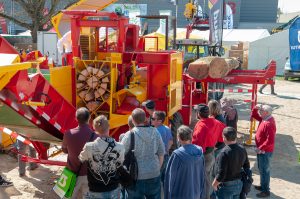 What happens now?
This is indeed bad news for all of us in the forestry business. 2020 is a year with many fairs in Europe such as Silva Regina in Brno, Czech Republic on 31st March – 4th April, Maamess in Tartu, Estonia on 16th – 18th  April, Forexpo in Mimisan, France on 17th – 19th June and the "big one" KWF Tagung in Germany on 1st – 4th July. In addition to those, there are a number of local fairs taking place.
The question is. Will there be more bad news because of the Corona-virus? We will for sure keep an eye on this here at NordicWoodJournal.com.