Advanced forest machinery demands advanced technicians. The Development Centre for Service Technicians in Ljungby, south Sweden, offers a special training program for service technicians for forklifts, construction, forestry, and other special machines. But every year, they have problems filling the places.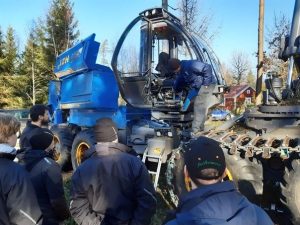 Advanced training for field service technicians
One of the companies that support the Centre is the forest machine manufacturer Rottne Industri AB, as they informed in a press release on the 27th of April. They are one of 18 member companies behind the training provided in Ljungby.
"If there is no one to service the machine, no one can harvest or carry logs. This is a really important function for those of us in the industry," says Rolf Nilsson, instructor, and trainer at Rottne Industri AB who also educates students at the Centre in Ljungby.
Breakdowns are expensive but they occur, and then it's essential to get the machine up and running again as fast as possible. For that, good technicians, or "machine doctors", are needed.
Low interest in craftmanship?
The Development Centre in Ljungby had 35 places to offer before. Now, that has decreased to 20 places. Even so, all places were not filled even though the students here are as good as guaranteed a job after their education.
"The employment market is so good that many companies employ technicians directly from school, but unfortunately, they aren´t fully trained. So, companies are hurting themselves doing that," says Carina Andersson, CEO and training manager at the Centre.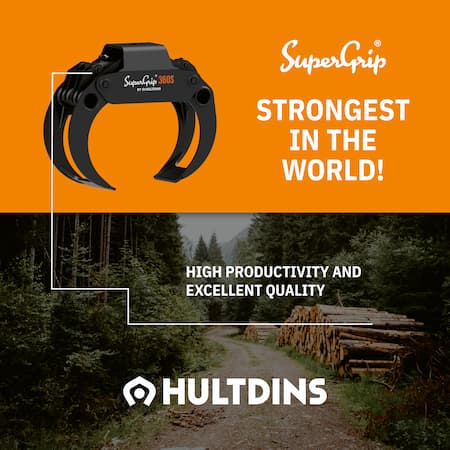 Rottne Industri AB has been involved in the school for many years. They have supported financially, and by offering placements every year.
"Many skilled service technicians have gone down that route, from training to the placement and then employment," Rolf Nilsson explains.
The youth want clean hands
The situation is the same as for machine operators. Young people today don't want jobs where they get their hands dirty. I guess every machine business has the same problem. But how many programmers and communicators do we need? If no one takes care of the hardware, nothing will work anyway. Should the government do something?
Or should we in the forest (finally) start marketing ourselves and our business to attract more young people to come and replace us dinosaurs who will soon be gone?
Rottne's press release, which you can read here, is a good attempt, but more should be done to attract more young people to work with forest and other machinery.