Husqvarna/Husky and Stihl, the two giants in chainsaws. How has the bark-beetle calamity and the pandemic affected them? How are they doing in general? I remember the talk here in Sweden back in the 80s when the machines took over. "How is Husqvarna going to make it now when the machines take over?" Little did we think that Husky was a global player just like Stihl. Well, no one is king in his own neighborhood. We simply lived too close to the Husqvarna factory.
A good year for Husqvarna and Stihl
I used to operate Husqvarna saws in my logging career. It was natural as I lived and worked close to the factory where they were made. Stihl was, to me, a strange saw that e.g., my cousin had. But all professionals that I knew had Husqvarna, Jonsered, or Partner. The two latter were already part of the Husqvarna Group so, here in Sweden, there was not much talk about Stihl at the time. But that would change, also for me as I finally also bought my very first Stihl a few months ago.
Let's have closer look at the two:
Husqvarna – it started with rifles
Husqvarna is a very old company, founded already in 1689 as a rifle factory. As peace eventually came to Sweden, the production was adapted to a civilian market, starting with sewing machines. After that, a variety of products were made. Everything from kitchen equipment and hot dog machines to bicycles, lawnmowers, motorbikes, and chainsaws. I wrote an article about that after my visit to the Husqvarna Museum a while ago. You can read that article here.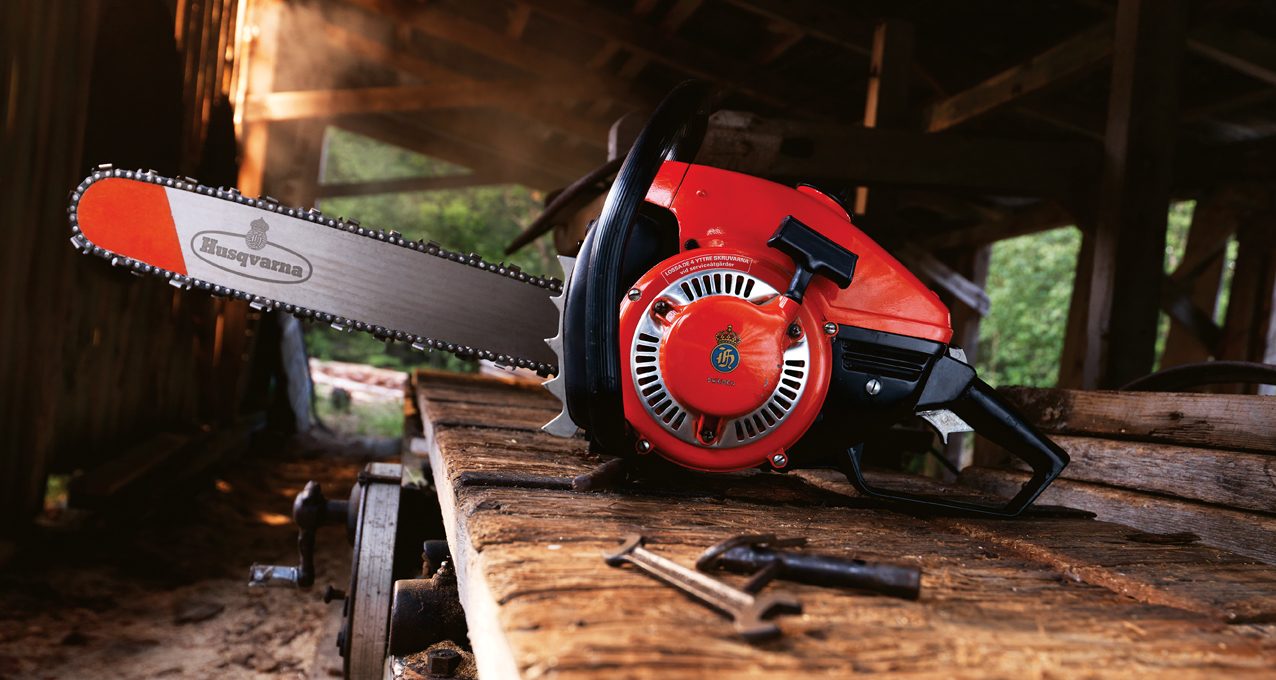 The first Husqvarna chainsaw was launched in 1959. That has been a growing segment since then and today 62 percent of the Husqvarna business is the Forestry and Garden Division. The other two divisions are Gardena with irrigation and garden tools (22 %), and Construction with equipment for the construction industry (15 %) (much based on the chainsaws).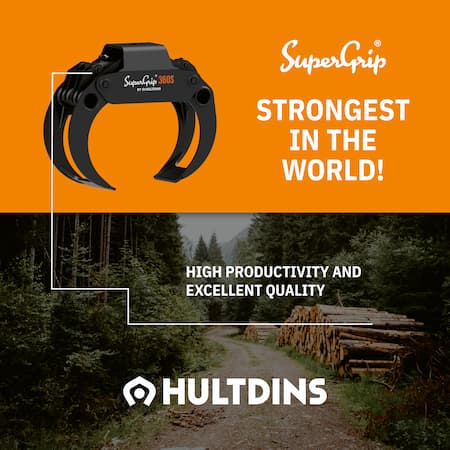 Husqvarna today has 14.000 employees, and 28 production plants, and is present in over 100 countries. The turnover for Husqvarna Group for 2021 was 4,7 billion Euros.
You will find more information about the Husqvarna Group here.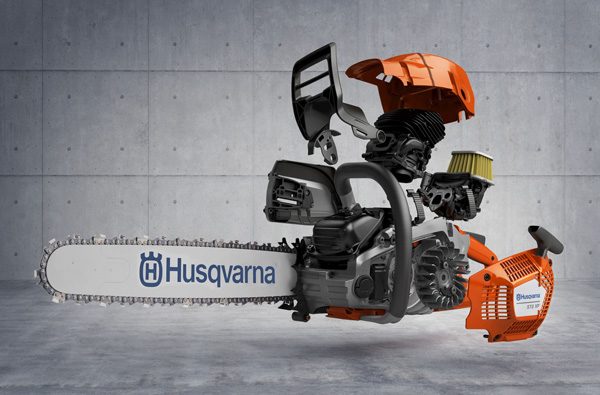 Stihl – makes life easier for the workers
In 1926, Andreas Stihl developed his first chainsaw. His philosophy was "Make the work in and with the nature easier for the people." A philosophy that is still valid within the Stihl company.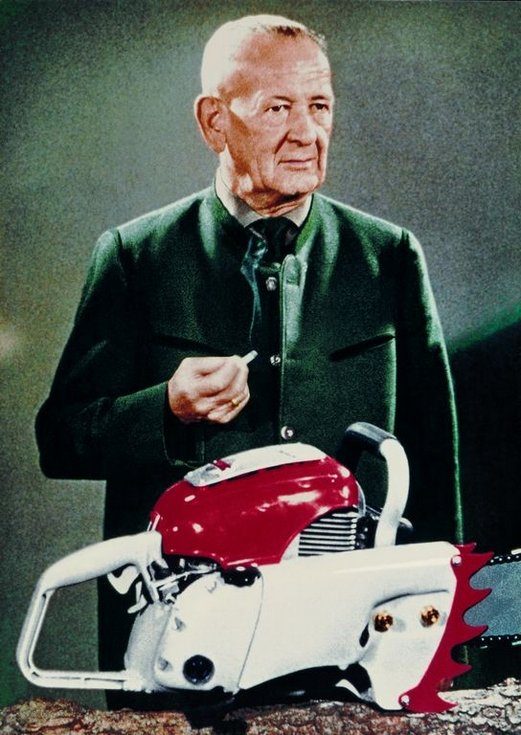 In the years since 1926, the company has developed from a one-man business to a worldwide enterprise. Stihl develops, manufactures, and markets chainsaws and other power equipment that have always been the main products and still are. Just like Husqvarna, Stihl also has garden-, landscape management-, and construction equipment in their range.
Since 1971, Stihl is the most sold chainsaw brand in the World.
Today Stihl has 41 subsidiaries, 120 importers, and over 54.000 resellers in 160 countries worldwide. The turnover in 2021 was 5,06 billion Euros and they have 20.000 employees.
You can read more about Stihl here.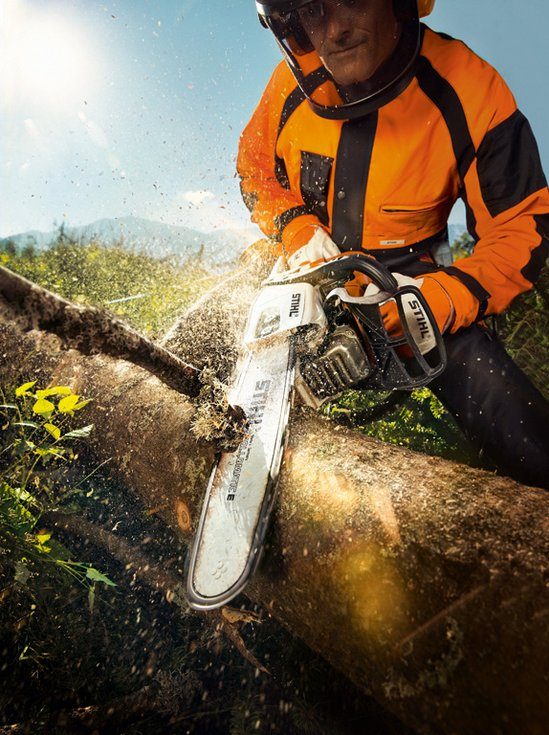 The biggest and the best
So, Stihl is the bigger one when looking at sales figures for chainsaws. But which one is the best? I already regret asking that question as I know there is no good answer. It's provocative to ask such a question. If a Stihl lover meets a Husky lover, they can go on arguing for decades and none of them will convince the other one to change their point of view. So, there is no point in asking.
So why did I ask? I have no idea … But I do know that anyone that can handle a chainsaw properly will get the best out of both Stihl and Husqvarna at any time.
Cheers to the two giants!!