2020 was the year when there were supposed to be many forestry fairs. Forexpo in France, KWF in Germany and APF in England just to mention a few, but they all postponed, except one … FinnMetko will go ahead as planned on 3. – 5. September.
FinnMetko 3. – 5. September 2020
In a press release on 26th June FinnMetko announced that they will go ahead. This decision was taken despite the fact that none of the major forest machine manufacturers will participate. The FinnMetko normally is "home" for Finnish manufacturers like Ponsse and John Deere. This year´s show will for sure be different.
The companies that actually do participate are found under this link.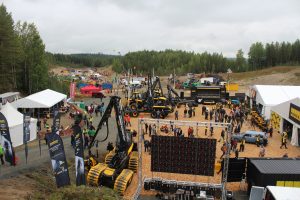 Covid-19
According to a press release from 14th August, the exhibition focuses on health and safety to prevent the spreading of the corona virus.
"The advantage is that FinnMetko is an outdoor event and the exhibition area is large." says Markku Souminen, Chairman of the Exhibition Management Team at FinnMetko, and continues "The size of the area makes it easier to keep safety distances and enables a safe visit to the fair if everybody acts responsibly and follows the safety instructions."
The organizers have created a special health and safety instruction for the fair. Read it here.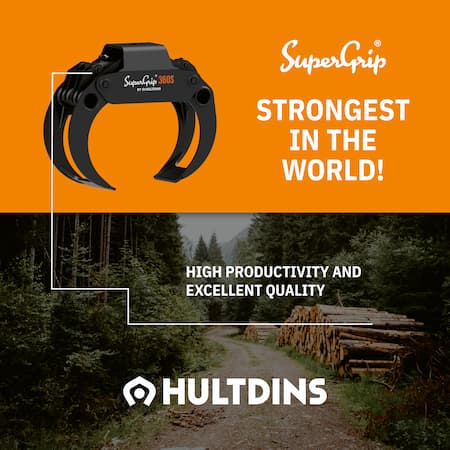 Good or bad?
It´s understandable that fair organizers choose to postpone due to the uncertain situation. No one wants to cause a pandemic to increase. But it´s also understandable that organizers really want to go through with their events. Already when the pandemic started in February/March, all forestry fairs of 2020 were well underway and had invested a lot of time and money in their events.
The FinnMetko team decided to go ahead with less exhibitors than usual and with a lot of restrictions to prevent spreading the corona virus. It may seem like a successful strategy as they will be the only forestry event of this size in the World in 2020.
On the other hand; Will enough visitors come to FinnMetko as it is smaller than usual and many of the major exhibitors are missing? Another issue is if it will be possible for foreigners to come to Finland? That is something that can change quickly. (The Finnish government inform about this under this link)
The future
I have asked this before, in an earlier article, and I still wonder – What will happen when the pandemic is over? Will business for trade fairs and others go back to normal or will we see changes? Will new, and maybe better ideas come up after this?