For thousands of years the Swedish moose has wandered the same trails to get to their summer pasture after the winter. Some years ago, Swedish national TV, SVT (Sveriges Television) decided to place a system of remote and automatically controlled cameras along one of those trails and at a river crossing. The live streaming goes on 24/7 at svtplay.se … 
The big Moose hiking
It´s called "The Big Moose Hiking" (Den stora älgvandringen in Swedish) and has become one of the most famous tv-shows in Sweden. Maybe not the most viewed show, and definitely not the most action filled show, but famous because of its unique concept.
The live streaming started by the end of April and goes on until 9th May. After that, the archives can be watched. Every "episode" is 24 hours long, but for us who don´t have that much time the timeline in the film is marked with white dots where something actually happens. Not only moose passes the cameras. Birds and reindeers are also spotted.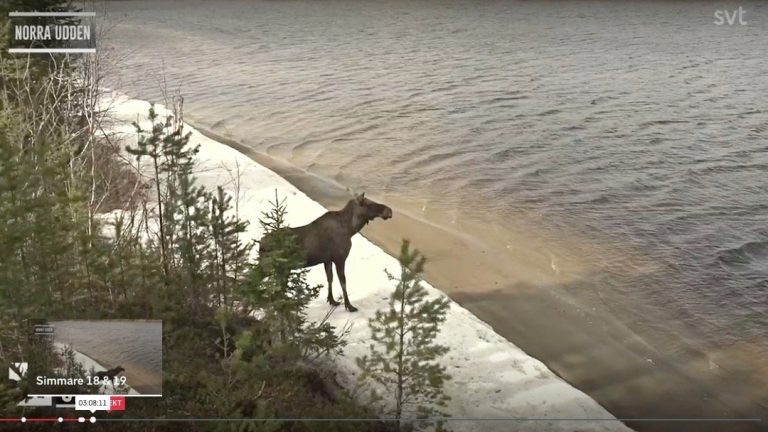 At the left lower corner of the screen, you will see how many moose that passed the river Ångermanälven in reach of the cameras so far.
Unfortunately, it´s all in Swedish. But a white dot is a white dot also in other languages, so if you want to see some Swedish nature have a look here. It´s quite relaxing to watch if you ask me.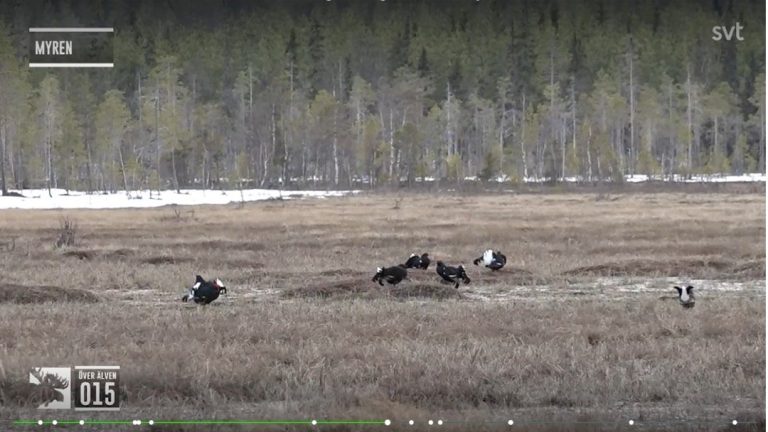 Source and screenshots: svtplay.se