It´s time to have look at a machine again. This time it´s a chipper, a ERJO 12/90 chipper that is quite common, in Sweden anyway. The special thing about this one is that it´s controlled from another base unit, in this case a forwarder that is equipped with a chip-bin.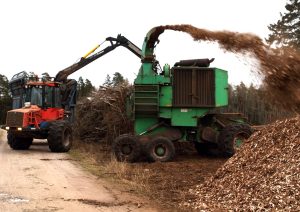 Remote controlled ERJO-chipper
The south Swedish chipping contractor Starks Flis AB wanted a system where one man both could drive a chipper and a chip shuttle. The solution was a chipper that could be controlled from the cab of a forwarder with a chip-bin. The idea is that the chipper should blow the chips into the bin of the forwarder/shuttle who then brings the chips to a container to unload. The chipper can of course blow the chips directly in containers or, like in the film here below, simply put it on the ground.
The forwarder is a 2004 Valmet 860, equipped with a chip-bin.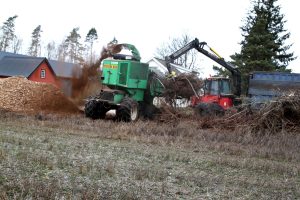 Two were built
The machine was built in 2004 by LL-Maskiner. A company well known for their technology of the pendulum arms that is still used by the Eco Log harvesters. The ERJO chipper has an infeed of 900 x 950 millimeter. The engine is a Scania V8 with 580 HP. Two machines were made parallel. Where the other machine is today is unclear.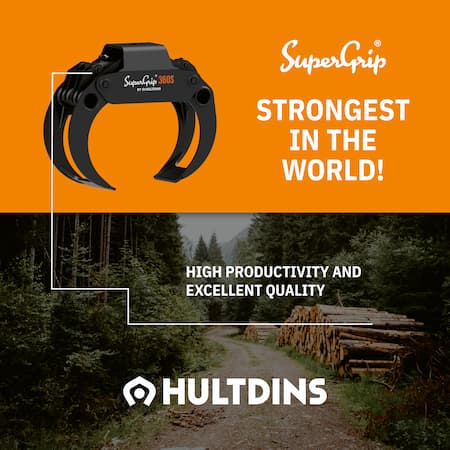 This machine is however still active, and frequently used. I visited the machine in a small village where a small pile of brush quickly was turned into chips.
After the job was done, the operator hung the chipper and the car behind the forwarder and took off to the next site.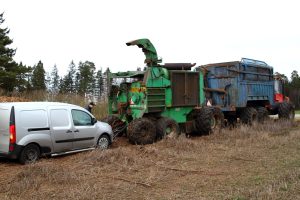 Film and photos
Here is a film and a couple of more photos of the chipping system:
Remote controlled Erjo chipper in action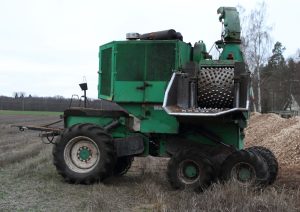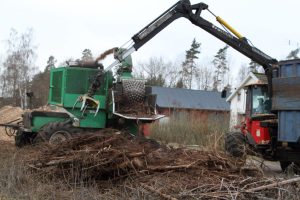 Film and photos: Per Jonsson