We visited a logger – a real logger, one that works with chainsaws – the other day. A farmer/forest owner who manages cows, chicken, horses, cats and the forest. For the forest, he uses two Stihl chainsaws, a Hypro processor and a Hypro log trailer.
We have visited this farmer couple before, Ronny and Marie Johansson, and we wrote about them in the article "Who owns the Swedish forest". Ronny also demonstrated his Hypro harvester/processor in the article "Commercial thinning", so he should be quite familiar to the readers at NordicWoodJournal.com.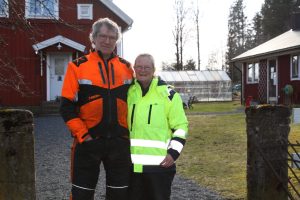 Stihl MS 361 C and MS 201 C
This time, however, we will focus on his chainsaws that happen to be two Stihl-saws. Like many others in this part of Sweden Ronny used to drive Husqvarna-saws. He lives only some 50 kilometers from the Husky factory so for many in this area it´s a natural choice. After a server storm damage in 2005, he had to get new equipment to take care of the windthrow. Someone talked him into trying something else, and since then he has been faithful to Stihl.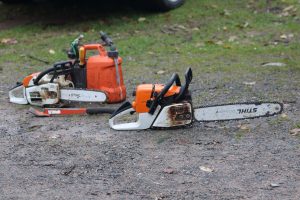 Two saws
Being a professional, Ronny uses different saws according to the type of job he´s doing. As he often works with his processor in thinning, he needs to prune the stems before felling them with his felling head. For this, he needs a light saw that is easy to handle, but also suitable to fell trees out of reach for the processor crane.
A Stihl MS 201 C is the answer to that. It has a 14" saw bar and a 3/8" pixel chain which is the standard equipment for this saw.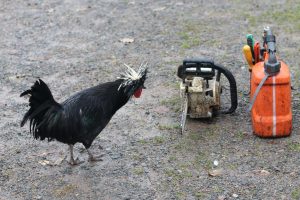 Stihl MS 361 C
For the sturdier trees, Ronny uses a Stihl MS 361 C with trio-brake function. The trio-brake is a chain brake that is common with the throttle trigger lockout meaning that the chain brake is active as long as the trigger lockout is not pushed down.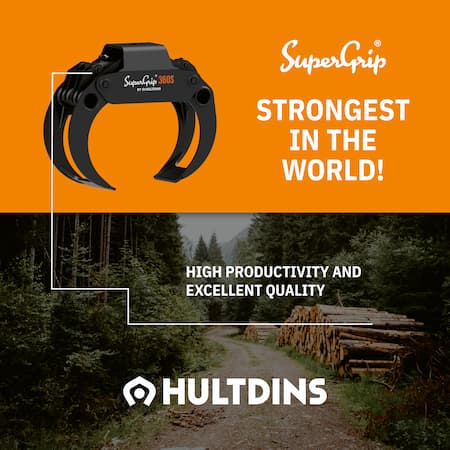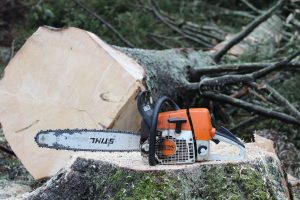 The MS 361 C has an 18" saw bar and a 1,6 mm 3/8" chain. It is slowly getting a bit old, 7 – 8 years by now, so Ronny considers getting a new one. "What will it be?" I asked. "An MS 500i" he quickly replied.
Film and information
You will find out more about the Stihl range on their web-site here.
Here is a film from the visit at Ronnie's:
A man and his chainsaw - Stihl MS 361C II