The Swedish forest machine manufacturer Rottne Industri invests in Canada. Growing order stock for the country has given the possibility to sign up three new dealers and three new service providers.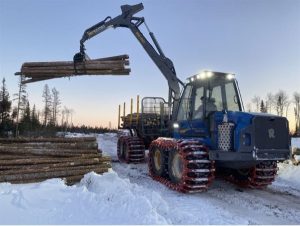 Rottne gives full speed ahead
Recently we wrote about the fact that Rottne sees the light in the tunnel. Sales has steadily increased since August last year, not least in Canada.
"We are building a dealer network al over Canada." says Arne Isaksson, sales and marketing manager at Rottne Industri and continues, "The North American market is undergoing exciting changes. From harvesting with the full-tree logging method, more and more people are switching to the CTL (Cut-To-Length) method. An area where our machines arouse a great deal of interest."
Rottne are hoping that this investment will bring a boost on the Canadian market. In addition to new and older dealers, they continue to work on shortening the distances between the service stations by signing up new service providers.
You can read the press release from Rottne here.
Long history
Rottne Industri AB, located in the town Rottne in south Sweden, has been manufacturing forestry equipment since 1955. The main owner is still the founder, Börje Karlsson, and his family. Their most famous model over the years was probably the Blondin (the blond) that was available as forwarder, processor and harvester. The Blondin base unit was produced from 1968 to 1988. If you manage to find a used Blondin for sale today, you have to count on paying more than the price when it was new. It was a simple and reliable machine based on a Ford tractor. Most spare parts are still available but for a modern machine operator the working environment is probably a bit too simple.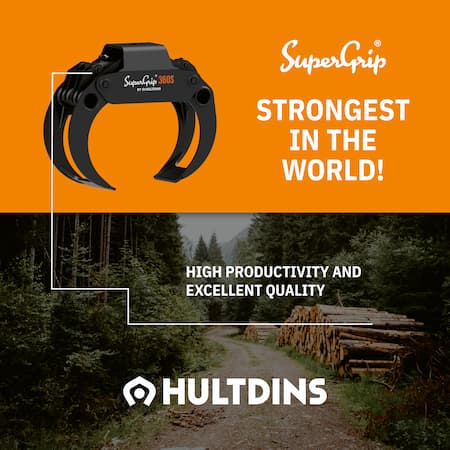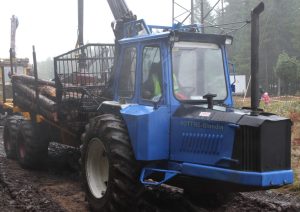 Today Rottne Industri offers a wide range of forwarders and harvester in different sizes. See for yourself on their web-site here.