One day before the premiere at Elmia Wood, we can show some photos of the new harvester from Malwa. It's named Malwa 980 and is a bit bigger than the Malwa 560. According to Magnus Wallin, the owner of Malwa, Malwa's decision to build a larger harvester is based on demand from the export market.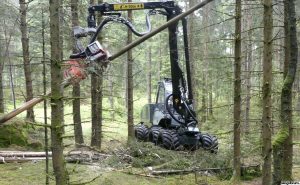 Malwa 980
Countries with rougher terrain than Sweden demands larger machines. Also, the trees themselves are larger than in Sweden which makes the 560 too small. The diameter is normally no problem, but the length of the trees makes them heavier than what the Swedes are used to.
The new Malwa 980 is 2,2 meters wide with 600-wheels. The length is 6,2 meters and the weight is right under 10 tons. It looks long with its 8 wheels but is only slightly longer than the 560 according to Magnus Wallin.
The 980 has a Kesla 875 crane and a LogMax 3000T harvester head, CAT C4,4 engine of 177 hp, and three hydraulic pumps. One for transmission, one for the crane, and one for the harvester head. The size of the Malwa 980 could be compared to Rottne H8 and Sampo H46.
Tomorrow is the premiere at Elmia Wood but here you can see some photos already today. More information about the new Malwa 980 harvester will follow.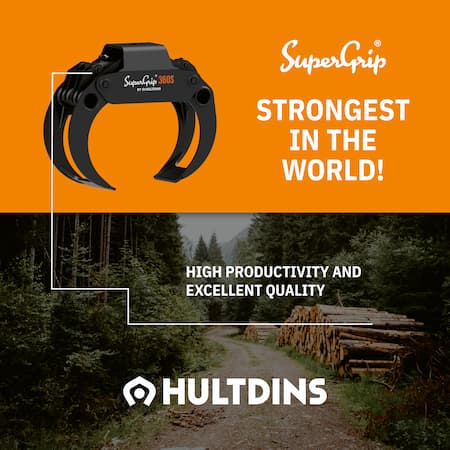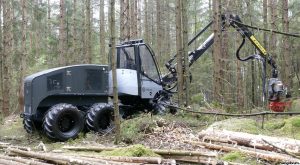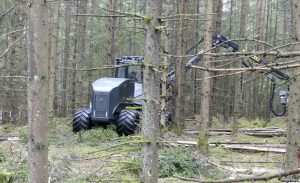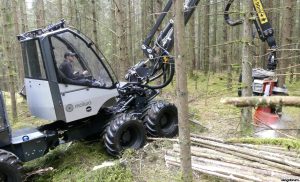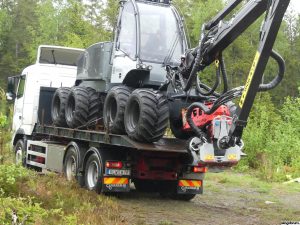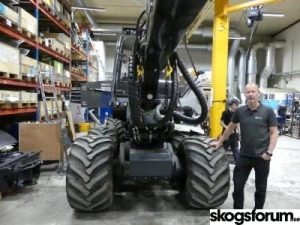 Photos: Torbjörn Johnsen, Skogsforum.se