Some say that the best thing about November is that it ends. But there is another thing that is good about this month (for me anyway), and that is that the logging season starts. After a long summer and autumn, there is at least something to look forward to, and that is to go to the forest and start up the chainsaw. I call it chainsaw euphoria.
Chainsaw euphoria
It's a special feeling when the logging season starts. To get out in the forest and work after over six months of office work, education, and inventories, and just be alone with the chainsaw is nice and long-awaited. My education and inventories take place in the forest, but it's not the same. During the courses I'm everything but alone and during the inventories I spend half the time in my car going between sites. So, me and my chainsaw(-s) alone in the forest, that's the thing. 

Be prepared
Of course, one must be prepared. That is something that I wrote about in detail a couple of years ago. It could be a good idea to repeat that so here is that article. 
The most important is to make sure the safety equipment is in good shape. Helmet, face cover, ear protection, and protective pants are some of the details that must be in order. Then of course the chainsaw itself, and its safety equipment, must be functional. And so must you – No alcohol, no drugs, or anything similar. You must be in shape just like the equipment. You can read more about it in the article mentioned (and linked to) above.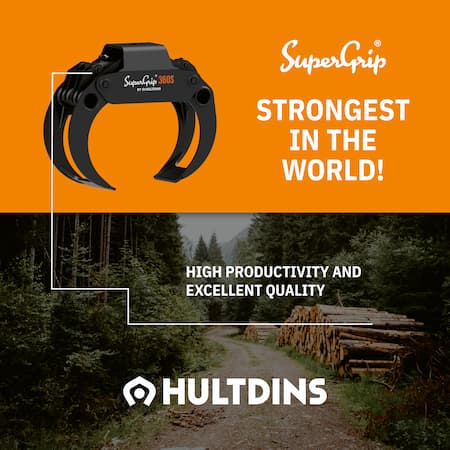 The saw is no beauty queen
I sometimes get criticized for my dirty chainsaws. They are dirty because I mainly work in (Norwegian) spruce which makes the equipment, and yourself, dirty. I know people who sit at home and polish their chainsaws, but I don't. If the saw is functional and does what it should, it could be as dirty as it wants to be. A good quality chainsaw can handle some dirt. In my possession, it has no choice. 

I could be honest and confess that the only detail I maintain, is the saw chain. It must be razor-sharp. I sharpen it several times during the day. The rest should just work. I have worked two winters with my Husky 550XP Mk II and just as much with my Stihl 201, and never even cleaned the air filters on any of them. Why should I? Both saws run like every second was the last anyway, just like they should. "Quality" is what it's called. 
Tomorrow is the day
I haven't started the saws since May, but tomorrow I go to the site I should thin, and I expect them to start immediately. They normally do, so I'm not worried. The question is how my body will react to this sudden change of lifestyle. I will most likely be tired tomorrow night, but that's ok because I know I'll be happy as well.
If I'm not too tired I might write more about this later.