New year – new possibilities. I started this year by going to the forest with my very first ever Stihl chainsaw. It´s also the first small saw I ever owned; I have always preferred mid-sized saws like my Husky 550 XP Mrk II. But now, as I realized that I will only do young thinning this winter, I decided it was time for a change. So, I bought a Stihl 201C that is my 14th saw since 1978.
Chainsaw biography
I've told you before, that chainsaws are like old friends, you never forget them. So, here is the story about my chainsaws over the years;
It all started in 1978 when I came to the forestry high school. Me and my classmates got a Husqvarna 340 each to start learning how to operate a chainsaw. In those days, the chainsaw was still the most common tool in felling here in south Sweden, so that was the focus. Felling, delimbing, sharpening chains/saw blades, repair, and maintenance of chain- and clearing saws was what we learned.
As for forest machines, we only learned to operate forwarders. Processors and harvesters were still unusual in south Sweden, even if a change was just around the corner.
That very Husky 340 became my first chainsaw as I bought it after the school in 1980. It was a convenient way of entering the professional logger's life with a saw that you had tried out for two years during the school time. Shortly after, the second saw was purchased (one had to have two saws if one broke down, or got stuck …), a Husqvarna 444 SG.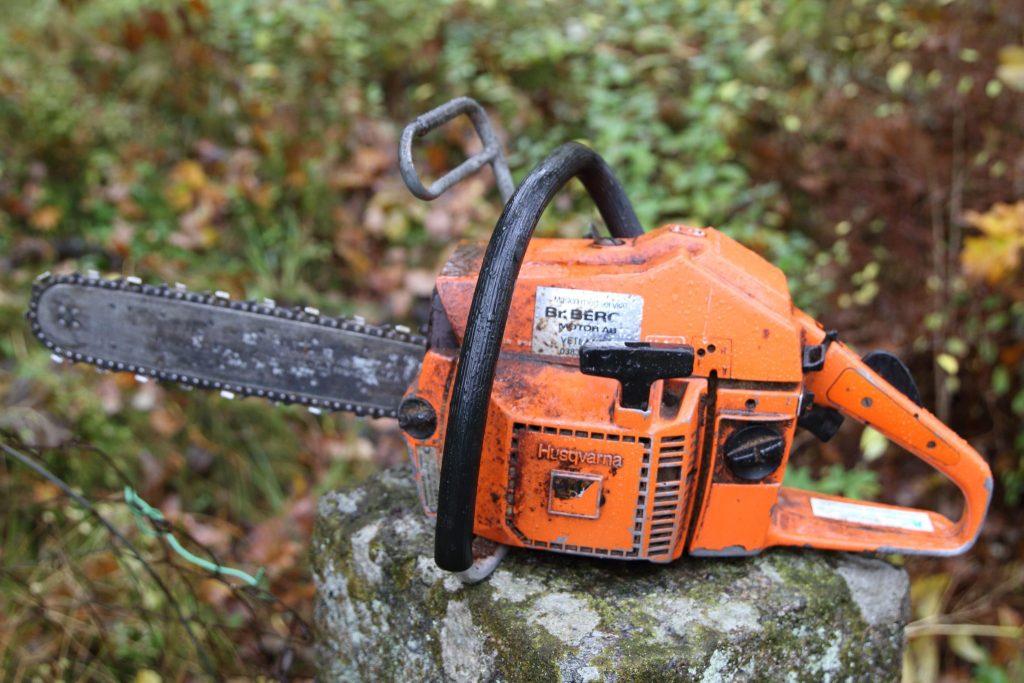 Need for something bigger
As mentioned above, the machine revolution was just around the corner. In combination with thinning and clear cutting manually, we also started to fell for processors. For that purpose, the 444 was too weak. A Husqvarna 162 was the solution, number 3.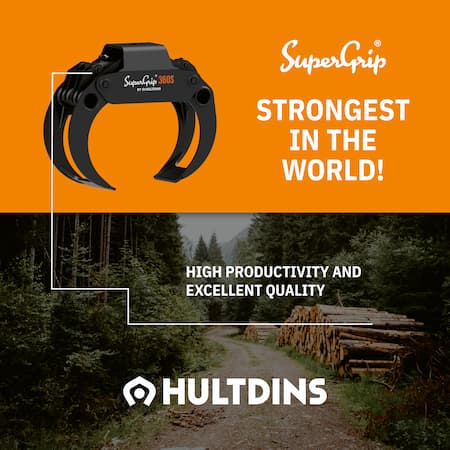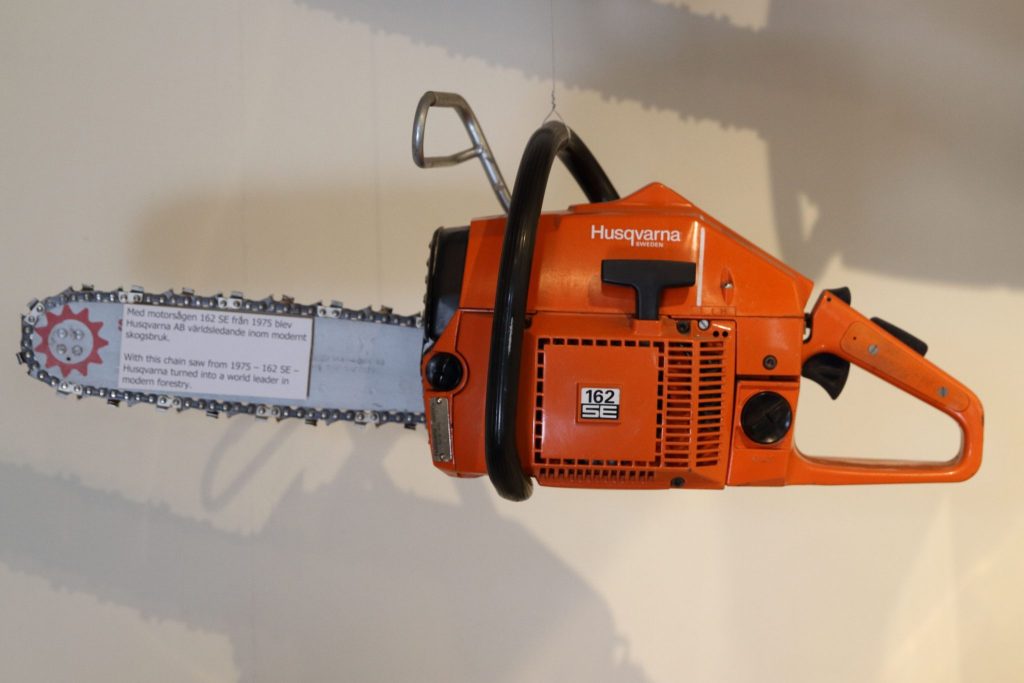 And then a second one, number 4. The idea of having one smaller and one bigger saw wasn´t good anymore as I discovered that the 162 was useable in all kinds of felling. You could set the 162 to run as if every second was the last. And once it was. I was delimbing a spruce tree at full gas as suddenly the rpm went up – and boom!
That´s the only time I have blown a piston on a chainsaw. It turned out that the carburetor had come loose and as the motor then got some extra air it made the rpm go up too high. It was good quality, however. The crankshaft, the rod, and all the bearings were undamaged. I only had to replace the cylinder and the piston.
After the 162's, the replacement, the 266 followed in two samples. Number 5 and 6. The two models 162 and 266 were similar. Strong and sturdy. You could take down the depth gauges hard and the saw still had power enough to cut. That was suitable both for felling and delimbing. With an 18" bar this was the perfect saw. I even did first thinning with it.
Some colleagues meant it was too heavy. I didn't. I got used to the weight and even saw it as an advantage sometimes. You could use the weight to make delimbing easier. Of course, you had to have a very sharp chain, but that always goes for all saws.
Lighter and more complicated
I loved my 266's, so when my Husqvarna dealer told me about the new model 154, that it was just as strong as the 266 but 1 kg (2,2 lbs.) lighter, I had doubts. But as he never lied to me before, I decided to try one. Saw number 7 was in my hands. I was back to 0.325" chain from the 3/8" that was on the 266 and 162. The 154 was strong, and lighter. An excellent combination. But …
Probably I wasn´t the only one blowing a piston. Husqvarna's intention to avoid such mistakes, had made them install a rpm limiter on the carburetor. This prevented the saw from revving out properly. This was very annoying. It drove me crazy, so crazy that I returned the saw to the dealer. He then gave me another carburetor, without limiter, and I could set the saw to run like it should – as if every second was the last.
So, number 8 was another 154 and the 266's were sold. After that I had two 254's, number 9 and 10, in my first professional logging career, and another two 254's, number 11 and 12, later. After the first 154 there were never any problems making the saws run well. I don´t know if Husqvarna removed the limiter or just made it better. I guess the latter.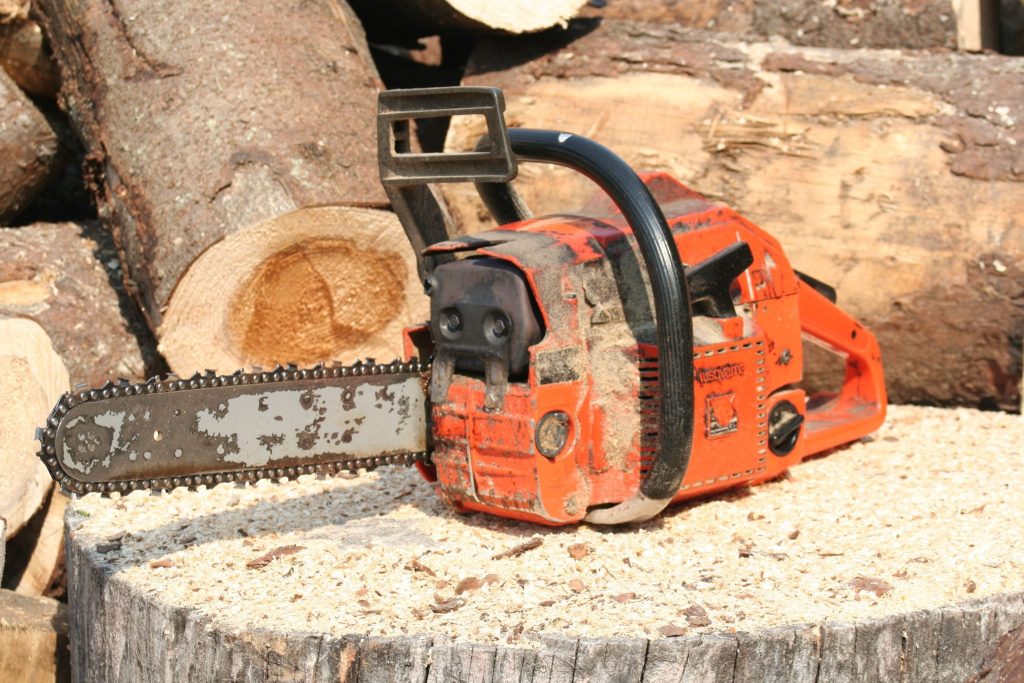 Back to work
After over 30 years' operating machines, studying, doing trade fairs (Elmia Wood), and selling forestry equipment, I decided to go back to logging. At least part time. Saw number 12, a Husky 254 XPG from 2002, was the one I started off with. It ran well, but it felt a bit poor to just have one saw. A modern saw was what I needed. I went back to my old Husqvarna dealer, who now was replaced by his son, and was recommended to wait for the Husqvarna 550 XP Mrk II. "The Mark I is no good," he said.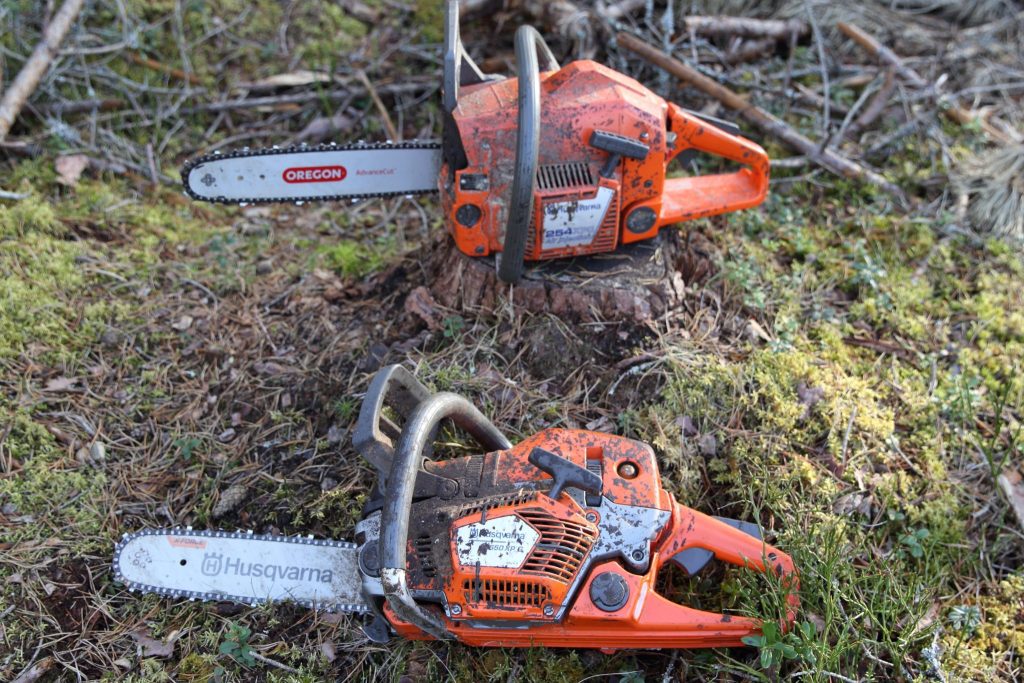 I didn´t have to wait more than a couple of weeks for the Mark II. But then the dealer told me about the Autotune – the saw set itself! "Oh no," I said. "I want to set the carburetor myself." He replied something like "Don't be stupid. This works!". I believed him, and it was true. The Autotune works just fine and the 550 runs just as good as any saw I set myself.
Old man needs smaller equipment(?)
Two winters now I have used the 550 in both thinning and some clear-cutting. I'm very pleased with it, and I only use the 254 occasionally to keep it alive. This winter, I face the fact that I will only be doing first thinning and the idea came to mind to get a lighter saw. If nothing else, I was hoping to get less tired after a day in the forest. After all, I'm getting close to 60.
We did a chainsaw test last winter together with the sister-site Skogsforum.se where we tested Echo-saws. For comparison, we used my Husky 550 and a borrowed Stihl 201C. I was surprised by the power in the small Stihl saw so now when I needed a smaller saw, it felt natural to choose that one.
A historical moment
It´s historical, it´s my first ever small saw and my first ever Stihl, even my first ever non-Husqvarna saw. When I'm writing this, I have used the Stihl three days and I have already stopped swearing at it. I'll get back to more detailed impressions of it in later in an article or two.
Of course, there are differences: The motor is smaller and weaker. The anatomy is different. As for an example when I fell, I normally just have to look at my aim and then start sawing. I mustn't actually aim, it's more like I feel how to saw. But with the Stihl that´s different, now I must aim properly. Luckily for me, I'm working with small trees so there are no problems getting them down even if they get stuck in other trees. (That´s when the swearing occurred)
In general, I don't regret buying the 201. But the Husky 550 is always close by, just in case.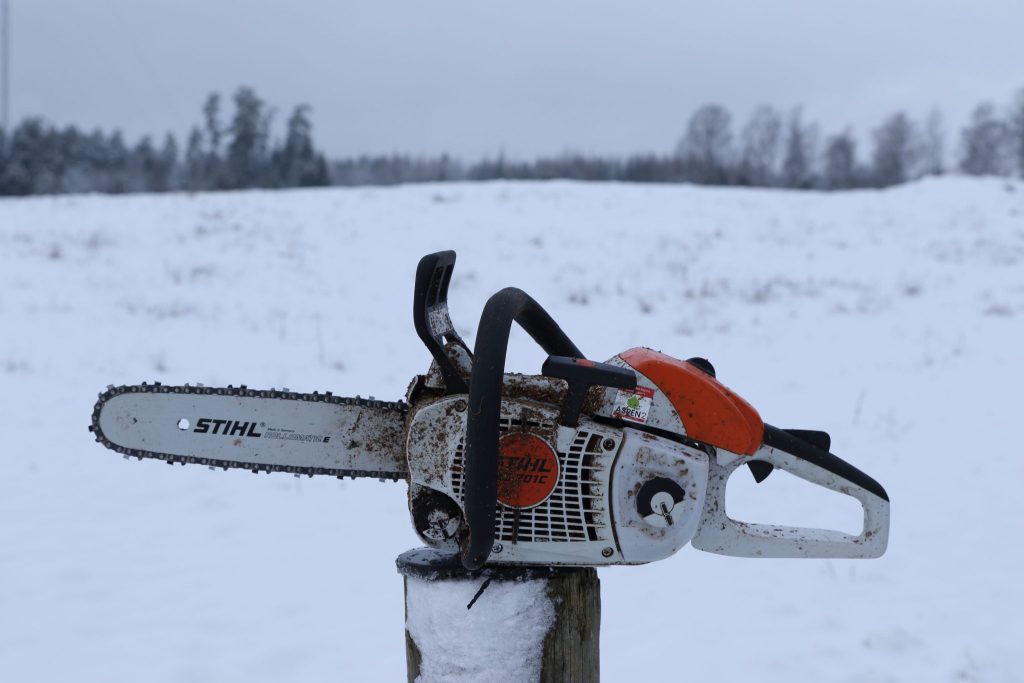 Photos: Per Jonsson except where otherwise stated