Due to the Russian invasion of Ukraine, the forest industrial group Stora Enso informs that they will sell their forestry business in Russia. Two sawmills and felling rights of a total 370.000 hectares area are included in the deal. This will not significantly affect the annual result, according to Stora Enso, but approx. 100 million Euros have been set aside to cover deteriorating business prospects.
Stora Enso sells their business in Russia
Stora Enso's Russian sawmilling business consists of two sawmills and felling rights of 370.000 hectares. This is now sold to the local management. The sawmills, which are in Novgorod and Karelia, have some 330 employees and an annual capacity of 350.000 cubic meters of lumber.
The cardboard business in Russia is not affected by this deal. It´s three packaging plants that Stora Enso is searching for other solutions to be able to sell.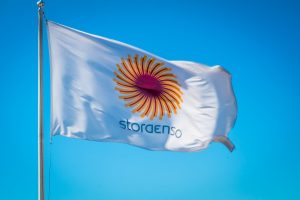 Stora Enso expresses its position on Russia's invasion of Ukraine here.
This article is mainly a translation of an article at Skogsforum.se signed Fredrik Reuter