The Swedish machine manufacturer Eco Log today launches the new generation forestry machines in the F-series. The first machine is the forwarder 594F and we got the opportunity to have a look at the prototype. 
The F-series by Eco Log is a new generation of forest machines. The most significant improvement compared to previous models is that all Eco Log machines from now on will be delivered with engines that stand up for the emission requirements according to EU´s Stage V.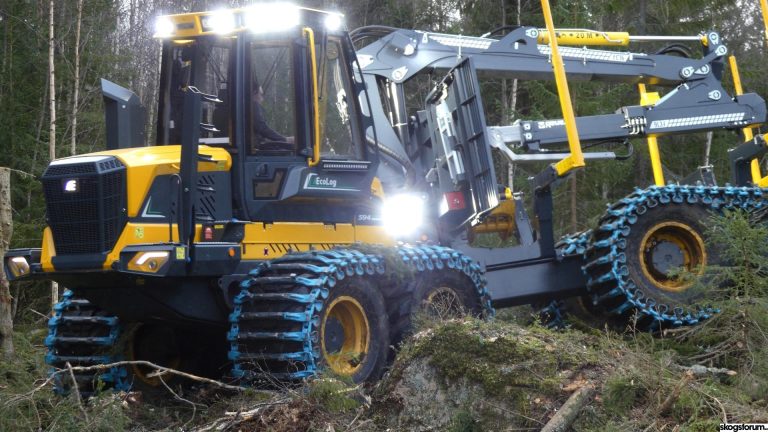 Engine, transmission and design
The stage-5 engine has been tested for 18 months and Eco Log sees lower fuel- and AdBlue consumption. This is thanks to the stage-5 engine and the technology with particle filter with another type of after-treatment strategy. We wrote about EU & US emission standards here at NordicWoodJournal.com. If you want to go deeper into this you will find that article here.
Just like in the E-Series, all Eco Log machines in the new F-series will have Volvo Penta engines. They have close cooperation with Volvo Penta to optimize the engine solutions for all machine models. The Penta engines have been used in Eco Log harvesters since 2016 and in the forwarders since 2017.
The large forwarder Eco Log 594F will also have a new transmission that gives better traction. Apart from better traction, a somewhat lower gearing means that you can lower the pressure in the transmission which gives better dynamics in the driving.
Both forwarder models, 574F and 594F have improved design with smart details that make the everyday life for operators and contractors easier.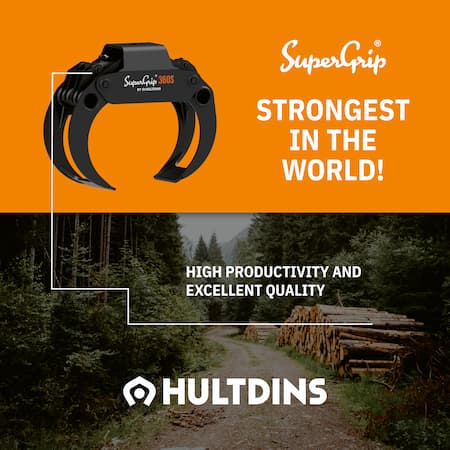 New frame gives new opportunities
To get a suitable layout for the new stage-5 engines the front frame got a new design. This brought some opportunities for smart solutions to simplify maintenance and contribute to improved safety. Here are some details:
– A new motor hood with a larger opening angle gives better access to the engine. The hood is opened and closed electrically.
– Better access to all service points under the hood, even though the particle filter has been squeezed in under the hood.
– The radiator grill opens sideward for cleaning the radiator.
– Larger fenders make place for a toolbox on one side. On the other side, the batteries have moved out into the fender for easier access.
– The tap of the AdBlue tank has been moved to behind the cabin, close to the fuel- and hydraulic oil taps.
– The central lubrication has been placed with easier access behind the cabin but still well protected.
– New positioning lights and a glowing logo in the grill, give the machine an awesome front!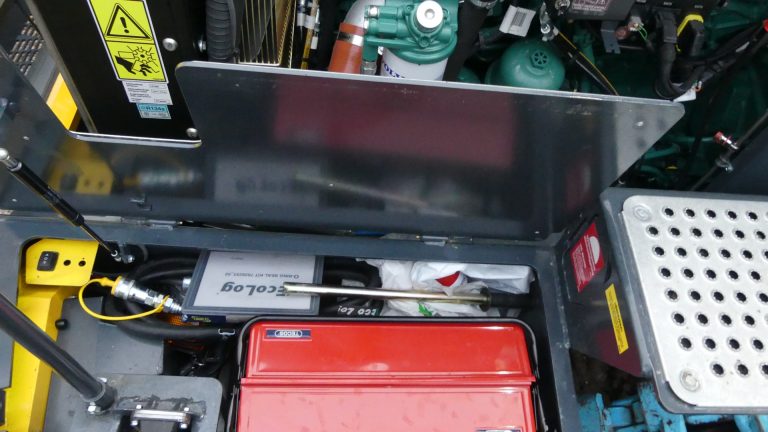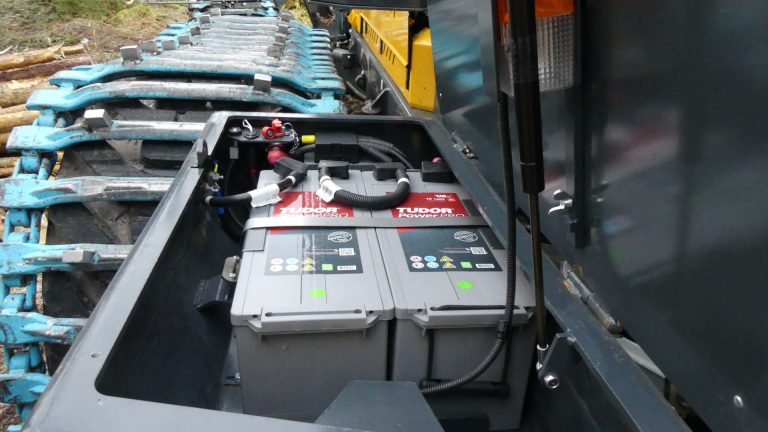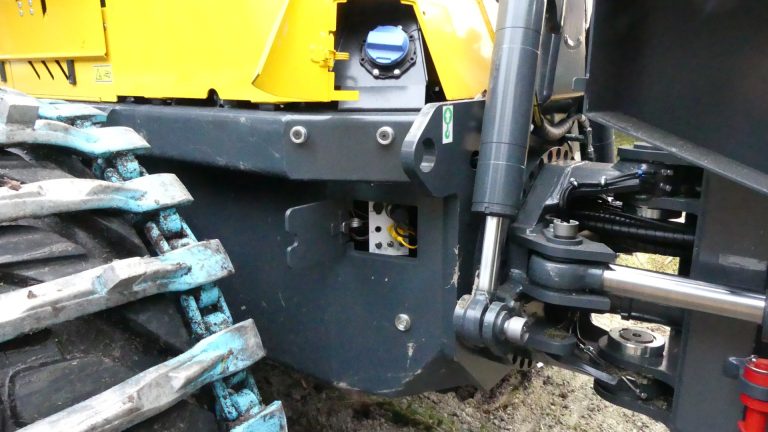 Soon on the market
Sale starts for the Eco Log 594F forwarder and the other F-series machines today (28.2.2020). The first deliveries are estimated to Q2 2020.
Facts and figures on the Eco Log 594F
Payload: 20 metric tons
Machine weight: 23,5 metric tons
Engine: Volvo Penta 6 cyl D8 – 7,7 l, Stage V
Effect: 235 kW/320 hp
Torque: 1310 Nm
Fuel tank: 195 liters
Transmission: Hydrostatic mechanic
Traction: 260 kN
Max speed: 20 km/h
Here is a video of the Eco Log 594F:
Eco Log 594F - Ny skotare i Eco Logs F-generation