Almost two years agon now, we asked if the forestry fairs will survive the Corona pandemic. The pandemic is still here. It changed name to the "Covid -19" pandemic but otherwise the situation is about the same as two years ago. Most people are vaccinated by now and many countries are closed for anyone without vaccine. That is, however, about to change if you believe what´s in the news.
Forestry fairs in 2022
When I was working for the Elmia show, I envied the journalists that floated around at the fair looking for interesting things to report about. So, when I eight years later got the chance to become one of them as an editor here at nordicwoodjournal.com, I took it. And what happened?
A pandemic turned up and spread over the World. I didn´t even know the word "pandemic" before that. And all forestry shows were postponed or cancelled in 2020, my first year as an editor. In 2021, most fairs were postponed but some took place. Due to travel restrictions I didn´t get the opportunity to visit any of those. Now, in my third year as an editor, I'm looking forward to visiting at least a couple of forestry shows in Europe. I cross my fingers …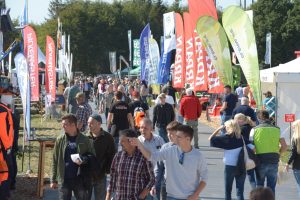 List of forestry fairs in Europe 2022
For the moment it looks hopeful. Here are the fairs that I know of, that you can visit if you happen to be in Europe in 2022 if nothing changes:
Silva Regina, 3 – 7 April in Brno, Czech Republic
Maamess, 21 – 23 April in Tartu, Estonia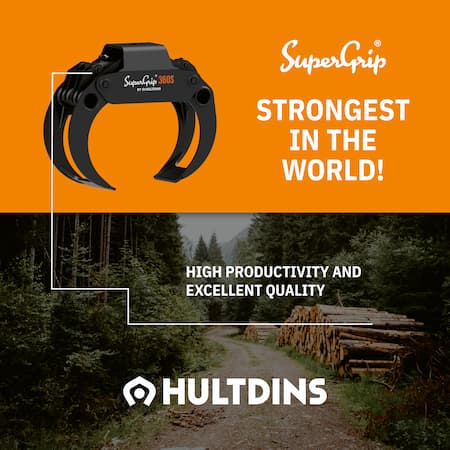 Forst Live, 29 April – 1 May in Offenbach, Germany
Elmia Wood, 2 – 4 June in Vaggeryd, Sweden
Interforst, 17 – 20 July in Munich, Germany
FinnMetko, 1 – 3 September in Jämsä, Finland
DLG Waldtage, 9 – 11 September in Lichtenau/Westfalen, Germany
APF, 22 – 24 September at Ragley Estate by Stratford upon Avon, England
Not too bad if you ask me. Of course, there are more shows to choose from, local small shows. The ones in my list have homepages in English which reveals some international ambition.
Let´s hope they all manage to go through with it this time.