The 70cc chainsaw segment is on fire! Both Stihl and Husqvarna is now shipping out one new chainsaw each in MS 462 for Stihl and 572XP for Husqvarna. These new chainsaws are going to ramp up the whole segment but could also be game changers in other segments. More on this later in this article.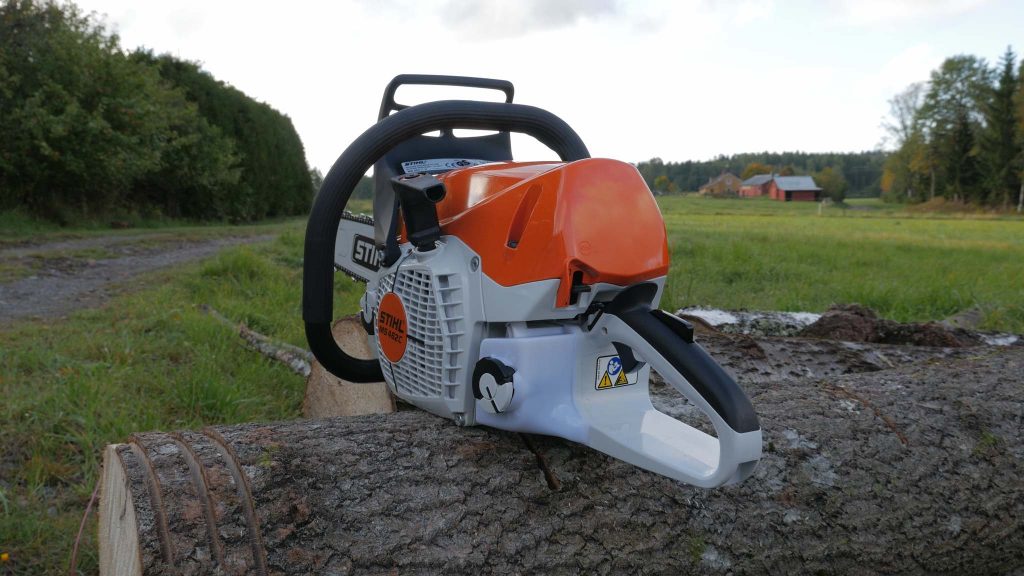 MS 462 Testout
We've got hold of a brand new MS 462 from Stihl after we saw it at Messe Lucerne in August this year. We put it in the hands of Lars-Erik Larsson, as you may know, he also did our test on Husqvarna 572XP. As you most likely also know, a new chainsaw has to be run in properly before delivering at max. Right out of the box the 462 ran very well. The thing was that the chainsaw got better and better after every refuel, that is one thing to keep in mind when buying a new chainsaw. After running in the chainsaw it got tested in different forests and in about 20 refuels.
Specs
MS 462
Displacement (cm3)
72,2
Weight (kg)
6,0
Power (kW/Hp)
4,4/5,98
Sound power level b (dB (A))
121
Power-to-weight ratio (kg/kW)
1,4
Rollomatic ES lightweight guide bar
(bar length, cm)
50
M-tronic version
2.0
After the test, I interview Lars-Erik to hear what he has to say about the new MS 462, which by the way is going to replace both MS 441 and MS 461.
Lars-Erik is very satisfied the MS 462. He praises the rage and power the MS 462 got despite only +0,6kg extra weight when comparing with his 60cc MS 361.
MS 462 has a nice balance and low vibrations and has worked flawlessly during the test period.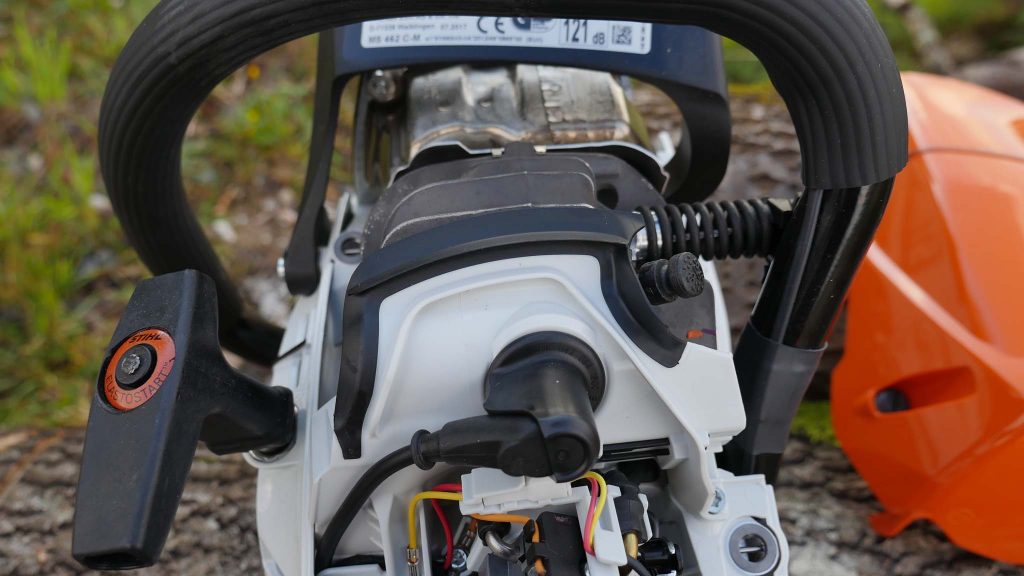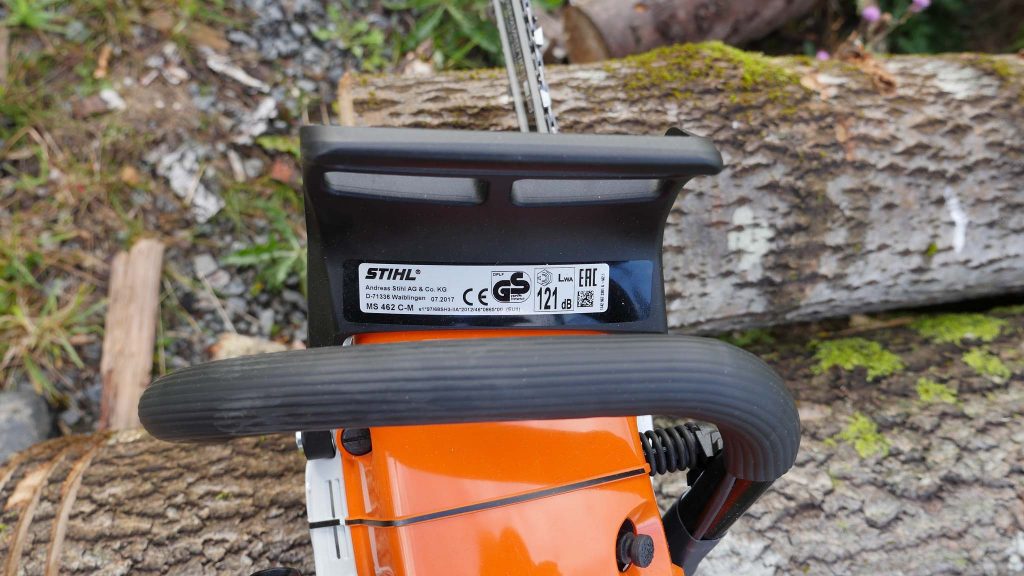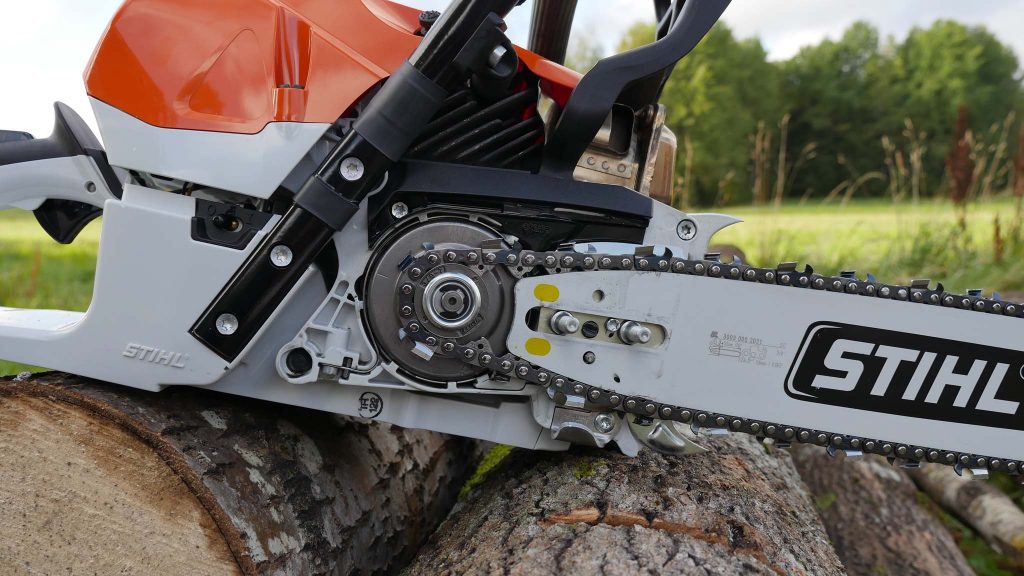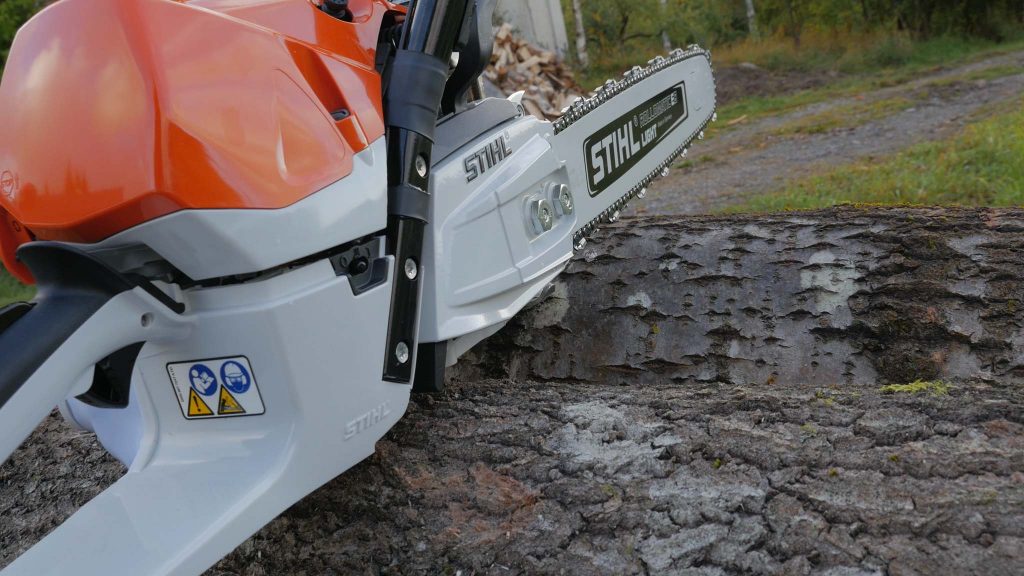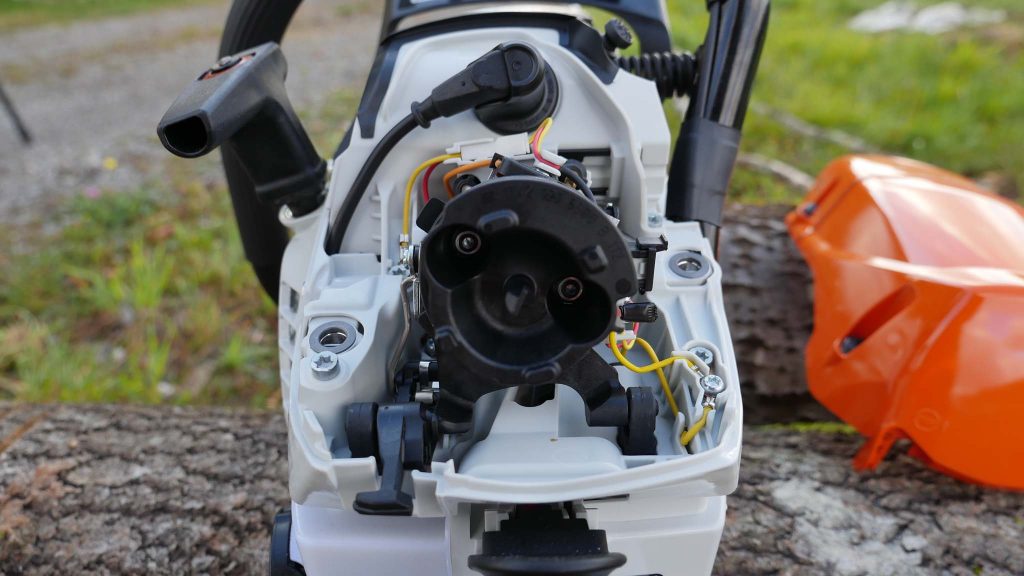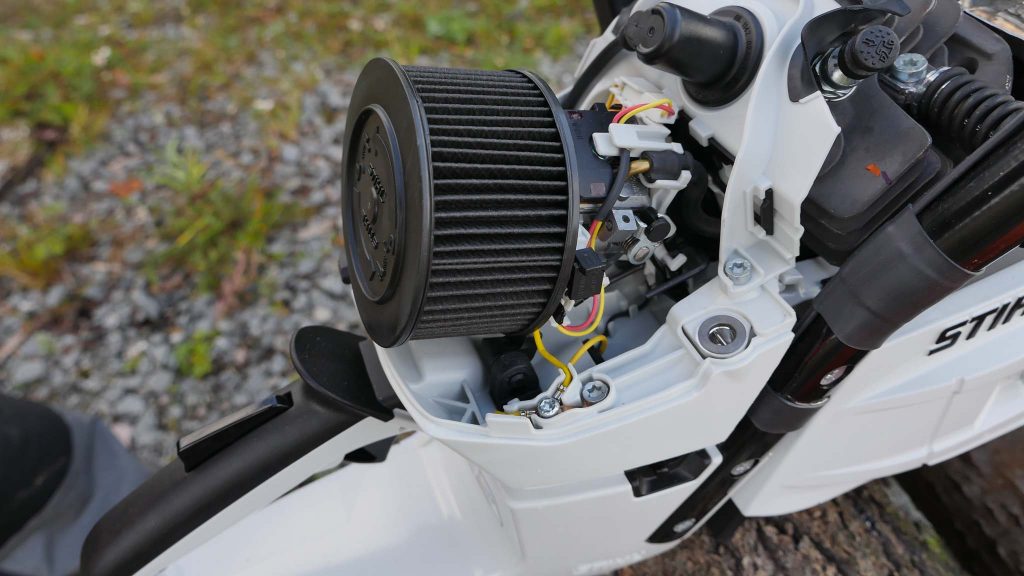 Ms 462 vs. 572XP
When testing both these new chainsaws, we can not help comparing them. The discussion with Lars-Erik cooks down to that:
"- If it wasn't for the C85 saw chain I would go for the MS 462."
Lars-Erik thinks both chainsaws are comparable when it comes to rage and power. MS 462 is lighter and he feels this when working with the saws. 572XP, however, works very well with Husqvarna C85, the new 3/8 chisel saw chain.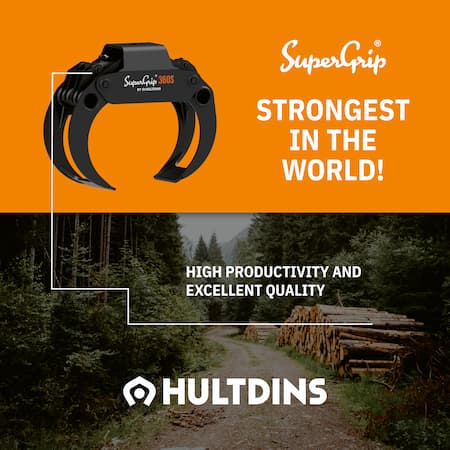 We also notice this when doing cookie cutting in the same aspen log. Husqvarna 572XP with C85 saw chain do the best cut around 2,2 seconds. Stihl MS 462 cuts in about 3 seconds. Remarkable is that Husqvarna 572XP with the old saw chain H42 cuts cookies in + 4 seconds at it's best. This shows how good the new C85 seems.
One reservation is that we did our cookie cutting test with 20″ saw bar on the MS 462. When cookie cutting with Husqvarna we used 18″ saw bar. Longer saw bars takes more energy out of the engine. This is worth noting.
Fuel consumption
Lars-Erik has done some measuring during the test of the MS 462. It seems comparable with its new opponent Husqvarna 572XP. As in the test of the Husqvarna Lars-Erik can't let go of the fact that his 60cc chainsaws he currently using seem more fuel efficient.
He makes a reservation here. He has to take in the fact that the new chainsaws in the 70cc segment has more power and cuts much faster. Due to that, it can, in fact, be the opposite.
New era
With both Stihl and Husqvarna pushing the efficiency and power-to-weight a bit further with this new chainsaws, it is going to be interesting to see how the market takes on these products. Most likely both MS 462 and 572XP is going to be best-sellers. Due to the fact that MS462 is only +0,6kg more than MS 362, it's going to be interesting to see if it going to take market shares even from the 60cc segment. There could be a price issue? What do you think? Please leave a comment.
Video
Below you can see a video from the test of the MS 462.