Olofsfors are mainly known to forestry people for their forest machine tracks. But they have also got a reputation for their contribution to the fight against breast cancer. Since 2010, companies in forestry have given 1,4 million SEK (Swedish Crowns) through the Pink Ribbon fundraiser thanks to Olofsfors.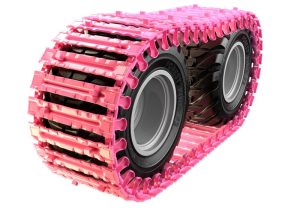 The Pink Track
During October each year since 2003, the Swedish Breast Cancer Association has raised money for research and spreading information about breast cancer. The campaign is called the Pink Ribbon ("Rosa Bandet"). Up to today, over 1 billion SEK (approx. 100 million US dollars) has been raised and handed over to breast cancer research through this campaign alone.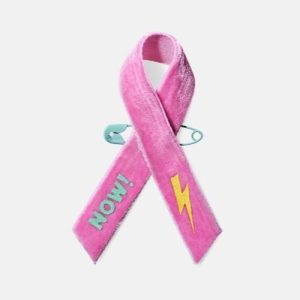 But it all started in the US with Susan G. Komen Breast Cancer Foundation handing out pink ribbons to the participants in their event Race of the Cure in New York in 1991. The Pink Ribbon soon became an international symbol for the fight against breast cancer and is today common in many countries.
As a coincidence, the Swedish word for "ribbon" and "track" is the same in this case ("band"). In 2010, the marketing people at Olofsfors came up with the bright idea to paint a set of tracks ("band") in pink instead of the classic blue and auction them out in favor of the Pink Ribbon fundraiser.
It was immediately a success! Forest contractors, retailers, machine dealers, and machine manufacturers battled to become the highest bidder – to be able to equip their machines with a set of pink tracks and to show they gave money to breast cancer research.
Olofsfors has continued the campaign ever since, with an auction every year but also with other initiatives. E.g., nowadays they have a special page on the Internet where everyone can contribute to the fight against breast cancer. No contribution is too small. So, what are you waiting for?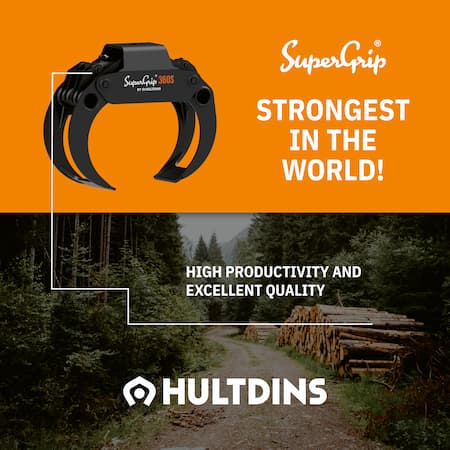 Recently, Olofsfors had an open house day to celebrate their 260-year anniversary and of course, the opportunity was taken to raise money for the Pink Ribbon. You can read about that event here.
Good thinking
As a former marketing manager, I clearly see the brilliance in the Pink Track campaign by Olofsfors. "Rosa Bandet" (the Pink Ribbon/Track) is the Swedish name of the original campaign started by the Swedish Breast Cancer Association in 2003. Olofsfors make famous tracks (band). So why not paint one set of tracks pink, auction them to the highest bidder and give the money to breast cancer research?
The result is money for a good cause and good branding for the company. And not only that, but they also raise awareness of breast cancer among forestry people and make them want to contribute. Today, as good as everyone working in the Swedish forest knows about the Pink Ribbon campaign, much due to Olofsfors.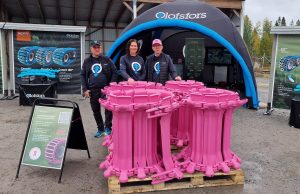 Links
Here is a collection of links. Most of them are in the text above, but here they are "easy to find":
The Swedish Breast Cancer Association, "Rosa Bandet" (in Swedish)
The Olofsfors Pink Track fundraiser
Press release about this year's Pink Track fundraiser and the 260-year jubilee
Susan G. Komen Breast Cancer Foundation
A quote popped up in my head, one from July 1985 (yes, I am old): "Give us your fuckin' money". However, Bob Geldof who should have said that during the Live Aid concert denies that he did. Nevertheless, he raised a lot of money for another good cause. Remember that no contribution is too small.