Cranab introduces a new range of grapples for timber trucks. Three different sizes are offered: CT35, CT40 and CT50. The grapples have been tested on timber trucks for over a year and now it´s time for them to enter the market.
Cranab have 60 years' experience of building cranes and grapples for the forestry business. They are maybe most known for their connections with Komatsu Forest as Cranab was a part or the same company group as Valmet forest machines at the end of the 90´ up until 2005 when Valmet/Partek Forest became Komatsu Forest. During this period Cranab stopped making cranes for trucks and instead focused on cranes and grapples for forest machines.
In 2016, the Cranab timber truck crane was reintroduced to the market with two 12-ton models; TZ 12 and TL 12. Nowadays they also offer an 18-ton crane, the TZ 18.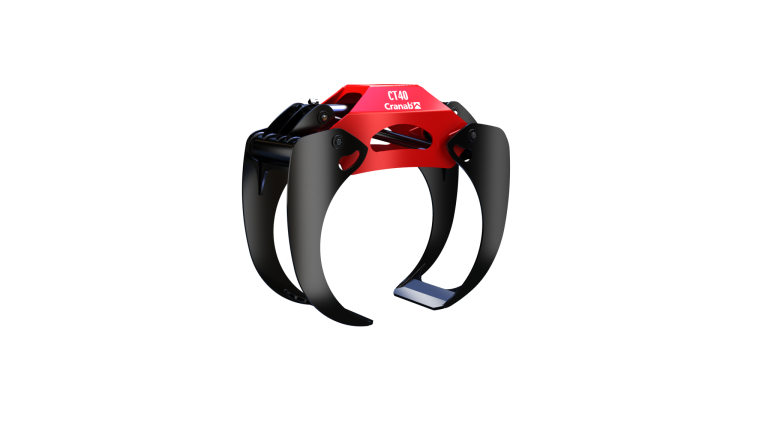 Forwarder grapples
Up until now there has been no purpose-built truck grapples in the Cranab range. The long experience of making forwarder grapples has created a wide range of high-quality grapples that also could be used for timber trucks.
There are, however, some "problems" with the use of forwarder grapples on trucks; They are built to be active all the time. A forwarder operator normally uses the crane (and grapple) more than 50 % of the total time the machine is running. A crane on a timber truck is used maybe a couple of hours per day. The conclusion is that a forwarder grapple on a truck crane is overkill.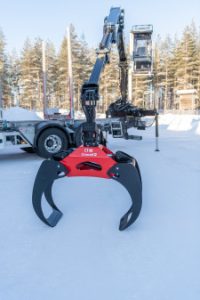 Weight is important
All types of bulk trucks, such as timber trucks, struggle to keep the weight of the vehicle down in order to be able to take as much payload as possible. So why drive around with a grapple that is heavier than what´s necessary? On a truck you actually don´t need a sturdy grapple like on a forwarder, with which you can dig in the soil or remove stone if you wish.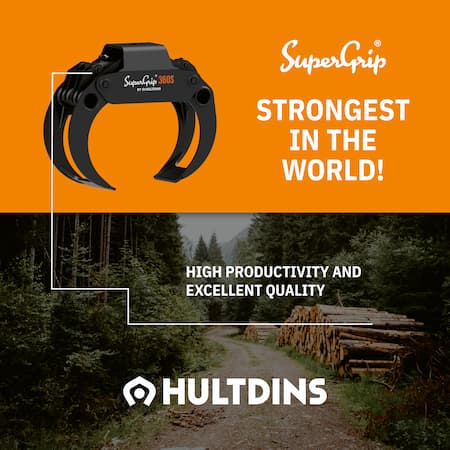 The new truck grapples are lighter, narrower and have thinner material than the forwarder grapples, without sacrificing performance, according to Cranab. The thinner construction and compact design makes it easier for the grapple to penetrate the timber piles which gives a better flow in the loading and unloading work.
The Cranab truck grapples could also fit on other crane brands.
If you want to know more, please visit Cranab´s homepage.