One of the news that was shown at last week's Swedish Forestry Expo, was Rottne E-Cabin. An updated cabin that has undergone extensive improvements according to a press release from Rottne Industri AB. 

The E-Cabin
The focus of the new E-Cabin has been enhanced ergonomics and functionality.
"We have devoted a lot of time to optimizing driver comfort, button placement, and functionality." Says David Selstam from Rottne's development department and continues, "All the buttons required to operate the work with the machine are now on the palettes, creating an optimal work environment for you as a driver."
Large windows and low-placed instrument panels provide a clear view of the surrounding of the machine. The noise level is lower than in a car.

Rottne developed the palettes in collaboration with the North-Swedish company Hydraulkompaniet, which was underway developing an entirely new control panel and was seeking a potential customer.
Rottne Crane Assistance and Comfort Line 3 sets a new standard
According to the press release, Rottne is setting a new standard for its forwarders with the upgraded cabin and the introduction of the Rottne Crane Assistance (RCA). The cabin is the same throughout the Rottne forwarder range, from the compact Rottne F10E to the powerful Rottne F20E. Something that simplifies both the operators' and the Rottne service staff's work.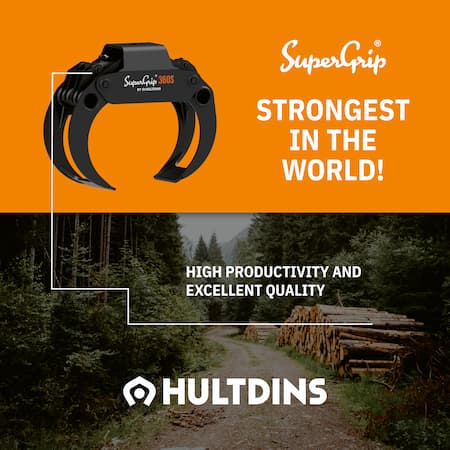 More info
Find out more on Rottne's home page here and in the press release here where you will also find contact details for the right persons at both Rottne Industri and Hydraulkompaniet.