DLG, Deutsche Landwirtschafts-Gesellschaft (German Agricultural Society) will offer an extensive information- and event campaign for forestry during 2021. The forestry fair DLG Waldtage, that was planned for September 2021 is postponed one year for Corona pandemic reasons. Now DLG will show their muscles in other ways 2021.
DLG presents a new event- and information formats
The problem for DLG Waldtage was not directly the Corona/Covid-19 pandemic as that show was planned for as late as September 2021. The problem was all the fairs that were planned for the summer of 2020 and were postponed and moved to 2021. A few of them were the World's largest forestry show KWF Tagung in Germany, Forexpo in France and APF in Great Britain. For a fairly young show like DLG Waldtage it´s probably hard to compete for the exhibitors with those old and solid fairs.
New formats
DLG is a huge organization that among other events organizes the World's largest agricultural show, Agritechnika in Hannover, Germany. They have the strength to come up with and implement new ideas.
"DLG Praxis Spots"
DLG Praxis Spots is a combination of Information and live demos on current topics. Experts and suppliers will give the visitors a platform good enough to make decisions about investments. The event takes place on 10th – 11th September 2021, parallel to "Briloner Waldsymposium", a forest symposium arranged by the Brilon community (the town where DLG Waldtage should have taken place in 2021).
Those two events are new arrangements adapted to the current situation.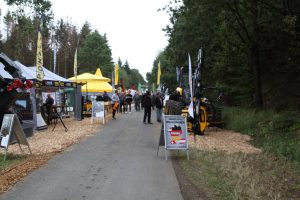 Forest Romania 2021
The trade show Forest Romania will take place for the 4th time in September 2021. It´s an important international event in the DLG-portfolio for professional forestry in southeast Europe. It´s an outdoor fair with live demos.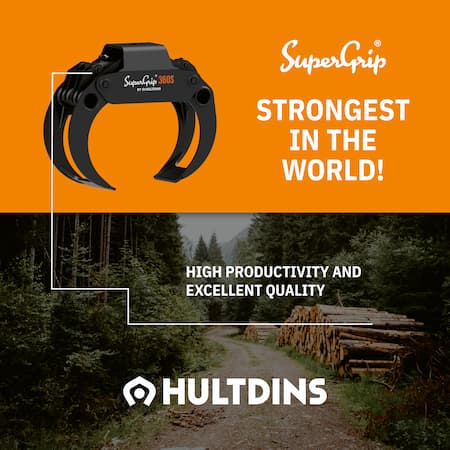 DLG Forestry World at Agritechnika 2021
At the Worlds largest agricultural show, Agritechnika, DLG Forestry World will be presented on the 14th – 20th November 2021. It´s a live arena both indoors and outdoors where products and information will be presented. The main topics will be "Wood utilization in calamity times" (bark-beetle calamity), "Wood logistics for main- and sidelines" and "Chipping and Heating". DLG together with exhibitors will act as moderators in place and it will also be live-streamed at "Agritechnika Digital".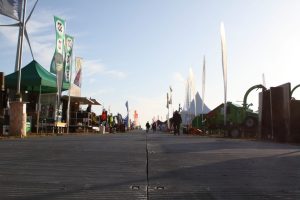 DLG Waldtage 9th – 11th September 2022
As mentioned above, this show should have taken place in September 2021 but was postponed. A survey was made among the exhibitors and co-organizers that led to this decision. They preferred a successful event in 2022 rather than a poor one in hard competition in 2021.
For more information about the DLG forestry activities, please visit their website here, or contact the project manager Jan Kath on e-mail j.kath@dlg.org