Even though it´s year until then, it feels good to hear some positive new from the forestry fair business after all postponed and cancelled ones. We are talking about the Interforst in Munich, Germany, one of the few that didn´t have to postpone or cancel. They were originally scheduled for 17th – 20th July 2022 and will go ahead exactly on these dates.
Some good news about forestry fairs
Two of the other major forestry events in Germany, KWF Tagung and DLG Waldtage, that both were postponed from respectively 2020 (KWF) and 2021 (DLG), are now teaming up with the Interforst in 2022.
"In challenging times, Interforst has two internationally renowned partners on its side in the form of KWF and DLG." explains Dr. Reinhard Pfeiffer, deputy chairman of the board at Messe München, and continues, "With its comprehensive specialist background and scientific know-how, KWF will enrich the specialist program through practical and solution-oriented presentations. These will be perfectly supplemented by open-air presentations from DLG."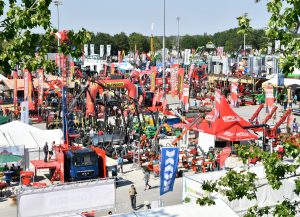 KWF (German center for Forest Work and Technology)
KWF has made special demonstration at the Interforst many times before. Again, they will put the spotlight on current topics of the forestry sector. Main topic will be the state of the forest which faces severe challenges due to climate change. Reforestation, forest conservation and forest conversion into stable and climate-resilient forests will be in focus, together with utilization of wood.
"As the competence center for forestry in Germany, we have our fingers on the pulse of the time," says Bernhard Hauck, CEO at KWF. "We are familiar with the challenges to forestry practice and are able to connect these with the latest scientific findings. That means we can offer optimal solutions for the conservation of German forests, as well as sustainable forest cultivation and provision of wood."
DLG (German Agricultural Society)
DLG will organize matchmaking workshops on the risks and opportunities of central European forestry engineering on international markets. On an outdoor arena, forestry and municipal technologies will be presented in practice by the DLG. These demonstrations will be connected to the KWF presentation that take place indoors.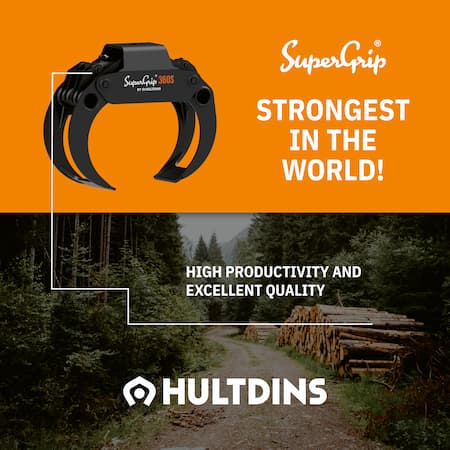 "As a specialist organization, we offer visitors at Interforst current, practical knowledge for forestry through live demonstrations. This professional cooperation builds a bridge to DLG Waldtage in September 2022, where the focus will be on the characteristic live presentations of applied forest technology," says Tobias Eichberg, CEO of DLG Service GmbH.
Save the dates
Interforst: 17th – 20 July 2022
DLG Waldtage: 9th – 11th September 2022
KWF Tagung: 22nd – 24th June 2024