Here in Sweden, we are fascinated by the timber prices in our neighboring country, Germany. Maybe it's because we "suffer" from the lowest timber prices in Europe and are envious. On the other hand, we don't have the type of auctions that the Germans have, and we don't have the type of trees they have. Not much anyway. Still – I'm Swedish so, here we go again. Yet another record price for a 2,3 cubic meter log – 42.000 Euros!!! For ONE log!!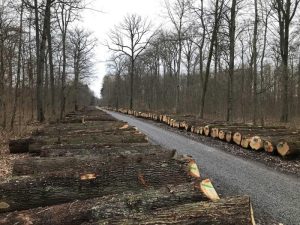 The Bride
I don't know if it's a German sense of humor or if it's something serious, but the most valuable log at a timber auction is called the Bride, "die Braut" in German.
How much is 42.000 Euros? Well, in Swedish Krona, SEK, it's 468.000. A fair salary for a year for most Swedes. In US dollars it's 44.600. And it's 37.200 British Pounds (GBP). (Exchange rate the 2nd of March 2023). The VAT (Value Added Tax) is not included as it differs between different countries. When compared to salaries for normal people, the VAT should be added, making it even more.
We have written about German timber price records at auctions a couple of times before. You can read those articles here and here.
The new Bride
Somehow, I doubt that the record this time will ever be beaten. The German news site Forstpraxis.de reports that the latest price record for one log was set on the 23rd of February 2023 in Taubertal in Baden-Württemberg in southern Germany. A maple log of 2,3 cubic meters under bark (81,2 cubic foot) rendered a price of 18.211 Euros per cubic meter. Compared to last year's auction in Taubertal that was an increase of 1.136 percent(!). The buyer was a veneer manufacturer.
In total, 2.448 cubic meters of high-quality timber of various species were offered at the auction in Taubeltal. The total average price per cubic meter under bark was 729,39 Euros. An increase of 22 percent compared to last year, much thanks to the "New Bride".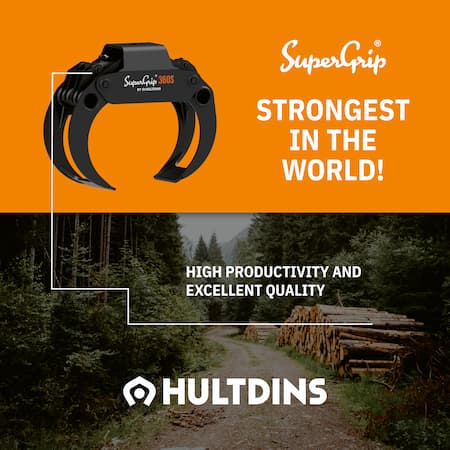 38 bidders from Germany, France, Austria, Denmark, and Italy were bidding.
Read the article at Forstpraxis here (in the German language).
As I am a Swede, I will keep dreaming and planting a maple or an oak. In 200-300 years' time, I'll be rich.