The forestry fair season is coming up and it's time to start planning. One of the most exciting events this year is the new Swedish Forestry Expo which was planned for June 2021 and postponed twice due to the Covid -19 pandemic. Well, by now it should be safe to say: It will happen on the 1st – 3rd of June this year.

Swedish Forestry Expo
The Swedish Forestry Expo is organized by the Swedish Association for Suppliers of Mobile Machines, "Maskinleverantörerna" (ML), and its forestry section. The forestry section contains of the Swedish suppliers and manufacturers John Deere Forestry, Komatsu Forest, Ponsse, Rottne, and EcoLog. The focus of this fair is, in difference from e.g., Elmia Wood, "machinery for the professional, large-scale forestry".
In other words, you will not find chainsaws, log loaders, and log trailers for tractors here. Whether those tools are for "professional forestry" or not can probably be discussed. But this is the place to go if you are interested in large machines.
The professional visitor will (of course) check out the exhibitor's list before entering the voyage to Sweden.
Forestry meets up in the city
It's nothing new, but unusual for Sweden, that a forestry fair takes place in the largest city of Sweden – the capital Stockholm. It's a nice town and I can really recommend a day extra to have a look at it when you are here.
The Swedish Forestry Expo takes place on a horse-race course a bit northwest of the center. You will find directions, your free entrance ticket, and other practical information here.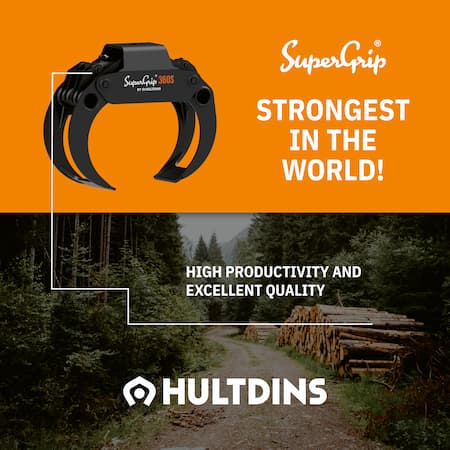 Will the forestry people find it?
For forestry people, the city might be a bit frightening. But have no worries, Stockholm is not that big, and the site is easy to find. As it is a horse racecourse, all kinds of facilities are already in place. Restaurants, restrooms, and free parking. The fairground itself is compact and you don't have to wear out your shoes.
According to the event manager Anton Erlandsson there will be a shuttle service by bus from Sundbyberg subway station. That's 12 minutes by subway from Stockholm Central Station. The shuttle buses will go approx. every 20 minutes.
Anton also points out that as the organizers are Worldwide active companies, they put a lot of effort into bringing their customers to this event. The fairground is fully booked with 150 exhibitors from several countries, and 8.000 – 10.000 visitors are expected. 
The entrance is free of charge, but you must register. Get your free ticket here. If you are looking for accommodation you can get help here.
So – What are you waiting for? See you there!