Komatsu Forest AB, a subsidiary of Komatsu Ltd., will acquire the Swedish manufacturer of equipment for reforestation Bracke Forest AB. The seller is Cranab AB, part of Fassi Group, which has owned Bracke Forest since 2013. The deal is planned to be completed by the 1st of July this year.
Komatsu acquires Bracke Forest AB
Bracke Forest AB is a leading player in equipment for reforestation. Soil preparation equipment, seeders, planters, and felling heads for biomass are in the range. The company recently celebrated its 100-year anniversary in Bräcke, Jämtland (north Sweden), at the factory.
Cooperation with Komatsu in Brazil, concerning the planting machine Komatsu D61EM, has been going on for some years. Therefore, it might not come as a big surprise that Komatsu was interested in Bracke Forest. It seems that Bracke Forest ends up in a better company than before as Cranab is mainly focusing on cranes and grapples for forest machines and timber trucks.
Furthermore, Cranab AB was purchased by Fassi Group in 2017. The purpose of Fassi was to widen its range of hydraulic cranes. The Bracke range came with the deal even though it didn´t fit into the Fassi range. Also, Vimek, which is owned by Cranab, came with the deal. They may be closer to the Fassi range, at least they use cranes, but the question occurs – How long will Fassi/Cranab keep Vimek in the group?
Good for the development of Bracke
Komatsu and Bracke Forest have one common goal developing efficient planting machines for an international market. Komatsu Forest is a World covering company with good distribution channels within forestry. This could be very helpful in the development and growth of a small company like Bracke Forest.
"We are convinced that Bracke Forest will get the right opportunities to continue its growth with Komatsu Forest as the owner from now and in the future," says Cranab in their press release.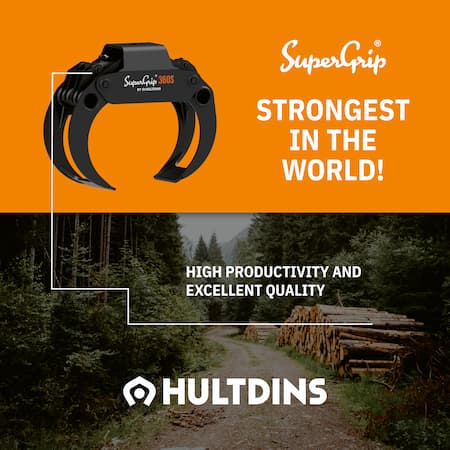 Bracke Forest AB will keep its operations, brand name, management, dealer network, and suppliers, and continue collaborations with other partners as before.
Read more
Bracke's press release