In the forum at the sister-site Skogsforum.se, I read a post about the Harz National Park in Germany. The park has been heavily struck by storm and bark-beetle, not least after the drought period that started in 2018. Now, a project is going on to restore "the natural" forest in some parts of the National Park. That made me think …
Natural forests – need help to be natural
The motto for the Harz National Park is "Let nature be nature". The area has a 3.000-year mining history that has set its marks on nature. The ore mining needed large volumes of wood and the original hardwood forests were wiped out. The replacement was fast-growing Norwegian spruce (Picea abies) that wasn't adapted to the location and was sensible for storms and pests such as the bark-beetle.
So, on about 28 percent of the park's area, actions are taken to "help" nature back to its original form. The rest is managing itself as you can expect from a natural forest. The exception is a 500-meter safety zone to protect roads and nearby forests from the bark-beetle.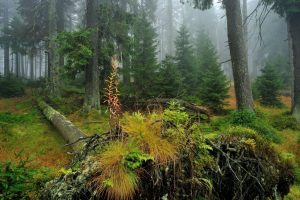 Actions – What is done to help nature?
As we all know (if e.g., we have read my previous articles on the theme), dead wood is good for nature as there is so little of it in the forest and as it offers a good living environment to many red-listed species. Consequently, one of the actions is doing nothing. To leave the bark-beetle affected trees to die and rot.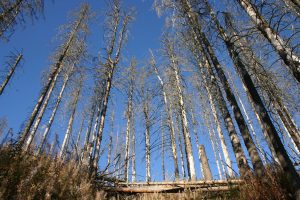 The above-mentioned 500-meter safety zone makes sure the bark beetles stay within the affected area in the park – theoretically. Earlier this year we wrote that England has received bark beetles from France, that flew 40 kilometers over the English Channel. So, 500 meters …
Another action that is taken is to plant beech in the spruce forest to recreate the original hardwood forest that was here from the beginning before the mining started 3.000 years ago.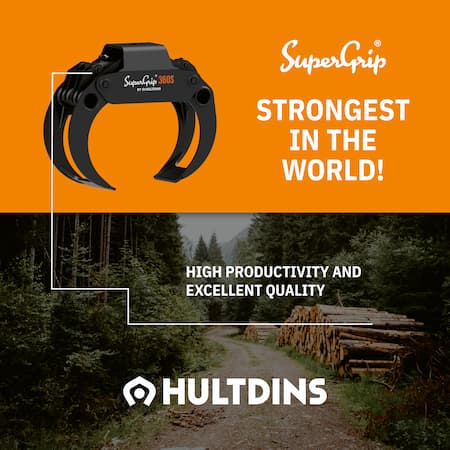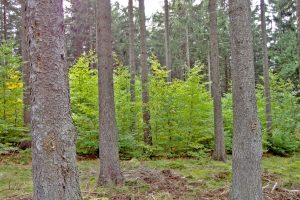 Why does this make me think?
Let me point out that I think initiatives to restore biodiversity are good. The forestry, "we", are doing a lot more than the public and most politicians realize. We just don't tell them for some reason.
Let me also point out that I strongly believe in the forest as an important sustainable source of raw material that is much better to use than the alternatives, such as oil-based products or grinding down mountains to get steel and concrete. Forestry in general is doing a good and important job.
But when I read about the Harz Forest Development project, I can't help thinking that yet again humanity is interfering with nature. Of course, we shall care about nature and the environment. But "caring" must not necessarily mean doing something. Doing nothing could be better – is probably better in most cases. Not to mention staying away from the forest, simply let it be. Nature has much more experience in managing itself than any human ever will have.
I have mentioned it before, and I repeat: Nature and the environment would be much better off if humanity disappeared from the face of the earth. We only worry about nature for our own sake, and maybe we should …
If it took 3.000 years to "destroy" the Harz Forest, why must we restore it in just a few years? Wouldn't it be better if nature took care of that and took the time it takes to make it properly?
We always compare everything to ourselves. A "man-age" could be 100 years (in some cases) and we think that is a long time. But for nature, that is a very short time. An oak tree can become 1.000 years old, a pine tree 700, and a spruce tree 300.
"Let nature be nature" … Why not just do that in the areas where we decide not to conduct forestry?