This summer's wildfires forced thousands of EU citizens to evacuate homes and businesses. The worsening trend of hot and dry conditions, especially in southern Europe, has made the wildfires more difficult to handle.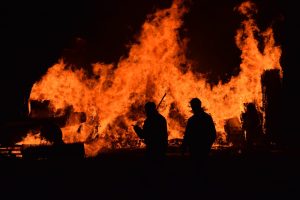 Purchase of firefighting equipment
On Monday the 5th of September, according to Reuters, the EU, and its member states agreed to speed up plans to establish a common fleet of firefighting aircraft.
Currently, the fleet contains 12 firefighting airplanes and one helicopter, pooled by the EU countries. At the meeting on the 5th of September, it was agreed to explore an advanced purchase of EU-funded helicopters. The purchase will depend on extra funds from the EU.
That may not be so easy as the EU countries struggle to support their citizens hit by inflation due to the energy crisis caused by the will to wrest free from Russian gas.
Southern Europe is used to wildfires
Southern European countries like Greece and Portugal experience wildfires most summers. But lately, Germany and the Czech Republic have also suffered as hotter weather pushes the fire risk further to the north. The countries in the north are not so well equipped to cope with wildfires.
According to Janez Lenarcic, the EU's head of crisis management, the common fleet has reached its limit. Therefore, it's important to speed up the process of purchasing more equipment.