The company Alstor in the west Swedish village Dingle have manufactured small forwarders under the same name for 22 years. Last week, a jubilee took place at the factory as machine number 1000 rolled out. The sister-site Skogsforum.se went out there to get a personal presentation of the jubilee machine in black and gold.
The Alstor factory
In the factory, a handful of machines of different models are assembled. Alstor offers four forwarder models and one base unit for processors. The smaller models, 821 and 833, has a payload of 2,5 tons. The larger 840 and 841 loads 3 tons. All the forwarder models are 8-wheel drive, which has been demonstrated over the same slippery rock at the Elmia Wood show now since 2001.
At this location only assembly takes place. The components come from different sub-suppliers, most of them close to the factory. Alstor alone has 15 employees, but through the sub-suppliers, they contribute to employment in the village more than so. All the machines are equipped with CAT-engines and most of them have Palm cranes.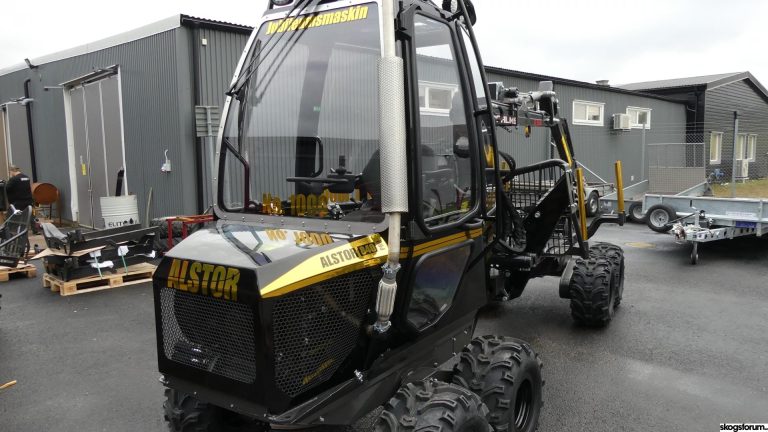 It started in 1998
The first Alstor forwarder was presented in 1998. It´s still rolling and was last seen at a small forestry show in South Sweden in May 2018. Since then, another 999 machines have been made of which some over 70 this year. The machines are mainly sold in Sweden but the export market for the company is growing. The ambition is to grow more outside Sweden, although that ambition has had to be paused this year due to the Corona pandemic. When we visited the factory, the first machine to Canada was ready for delivery.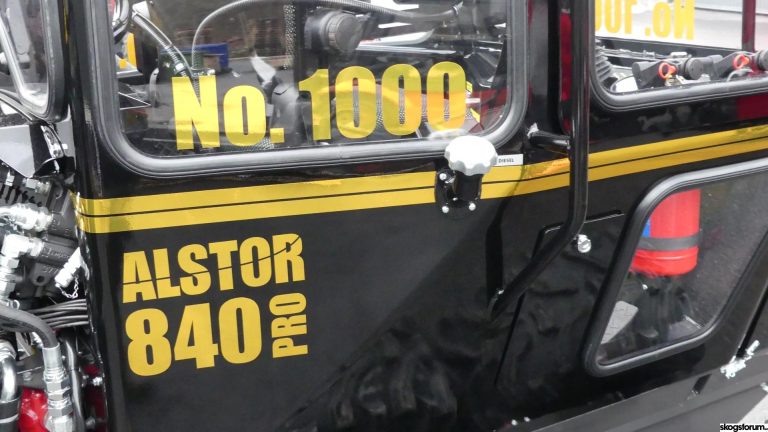 Favorite among arborists
The Swedish customers are both contractors and private forest owners. Among the contractors, many are park management and arborist companies that appreciate the small size of the Alstor machine. They need a small machine to remove material that they have cut in parks, gardens and other narrow places. The fact that you can bring out wood from thinning in the forest with narrow strip roads, and without leaving tracks in the forest is of course another benefit that is appreciated by the forest owners.
The weight and size of the Alstor make it possible to transport it on a car trailer.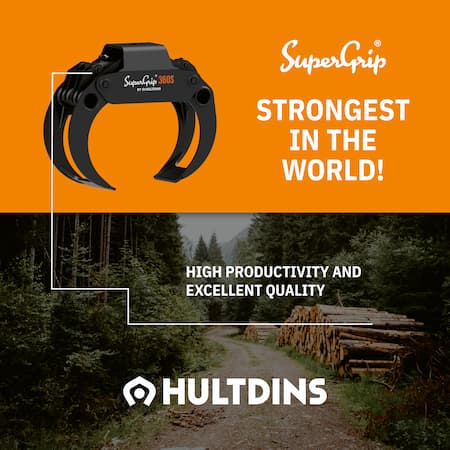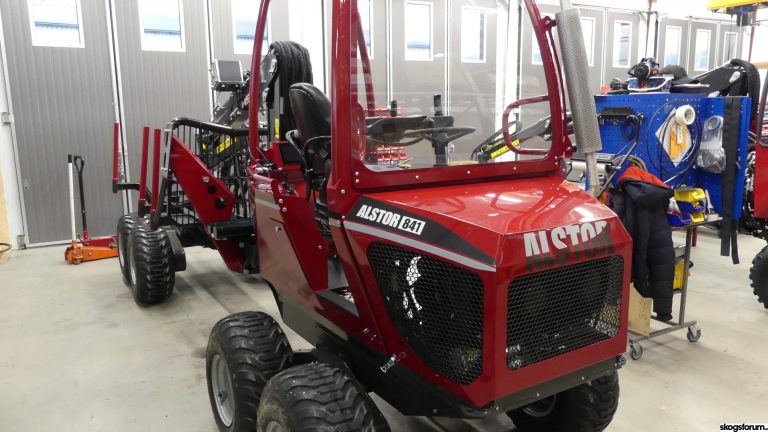 Hypro processor
The Alstor harvester, Alstor 300S, is an Alstor base unit equipped with a Hypro processor. The processor is mounted on the loading area which, in combination with a felling head, makes it a so-called two-grip harvester.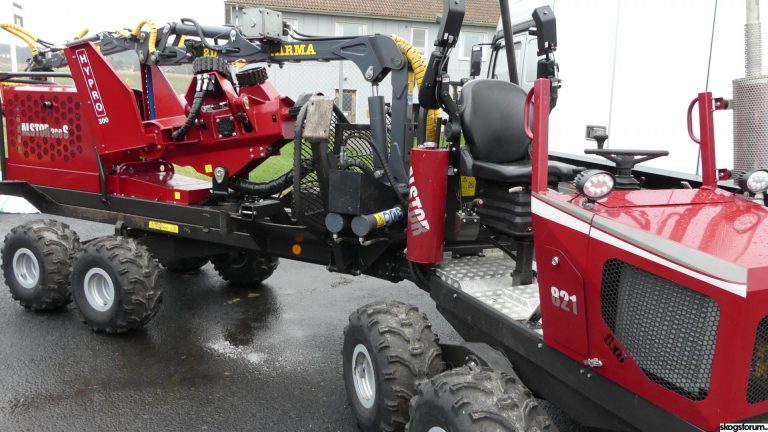 More information, film and photos
Find out more about the Alstor product range on their website here.
And here is a film and some more photos from the visit:
Alstor nr 1000 från Dingle
and some ore photos.