On Thursday, August 17, 2017, Husqvarna will reveal their latest chainsaw, probably it will be named Husqvarna 572XP. There is a lot of buzz right now, before the release and we thought it would be a good deal summing things up.
As we wrote in the first article it seems like Husqvarna will launch a stand-in for the well-known 372XP. This morning the company uploaded a video to YouTube showing a new chainsaw and also revealing the full name – Husqvarna 572XP. A moment later the video was removed by the company.
We can only speculate why this was done. Maybe someone at Husqvarna made a mistake, maybe it was a part of a marketing campaign. One thing seems, however, to be sure, they will release the new 572XP next week and it going to be interesting getting to know the new chainsaw.
The video along with the PDF data sheet published by Husqvarna in Germany (now removed as well) stating that the new chainsaw is 572 XP. Moreover, the name plays along well with the "5-series" strategy, replacing 372XP for 572XP.
What can we expect from Husqvarna 572XP?
Well, Husqvarna Germany actually posted the PDF above with tech specs included. If the specifications are official, it will have the following data (372XP data in parenthesis):
Cylinder displacement, cm3: 70,6 (70,7)
Cylinder bore, mm: 48 (50)
Stroke, mm: 39 (36)
Idle speed, rpm: 2700 (2700)
Power, kW: 4,3 (3,9)
Max RPM: 9900 (9600)
Spark plug: NGK BPMR7A (NGK BPMR7A)
Electrode gap, mm: 0,5 (0,5)
Fuel tank capacity, litre: 0,71 (0,77)
Oil pump capacity, ml/min: 5-22 (4-20)
Oil tank capacity, litre: 0,35 (0,42)
Weight without bar or chain, empty tanks, kg: 6,6 (6,1)
Sound power level, measured dB (A): 118 (114)
Sound power level, guaranteed LWA dB (A): 120 (115)
Saw bar attachment/fix: Big (big)
Standard bar length, inch/cm: 15-28″ (15-28″)
Pitch, inch: 3/8 (3/8)
Thickness of drive links, inch/mm: 0,058/1,5 (0,058/1,5)
Type of drive sprocket/number of teeth: RIM/7 (RIM/7)
Chain speed at 133% of maximum engine power
speed, m/s: 29,3 (28,5)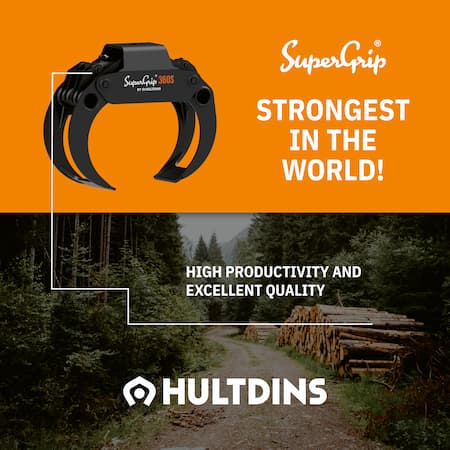 Along with this specs, we're guessing it is going to be an AutoTune chainsaw. As Husqvarna feeds out the word "Endurance" in the marketing, we guess this chainsaw also will be close to oversized. The weight along with the fact that Husqvarna showed us a comparison between the piston rod bearings at Elmia Wood can confirm this (the new bearing was a lot bigger).
From Husqvarnas pre-launch website we've puzzled together all the images that they presented, here is the outcome.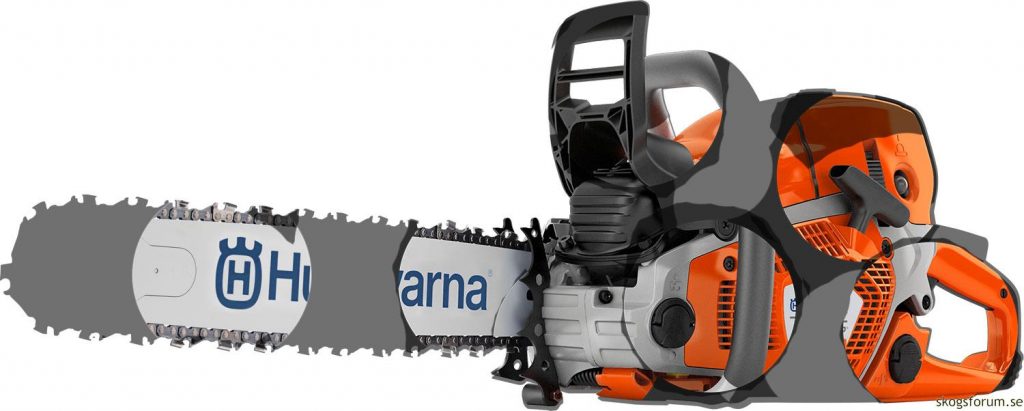 New X-cut saw chain as well?
In the PDF there is also a note that the new 572 XP can be equipped with H42 saw chain (standard), but also C85. The C85 could be a completely new 3/8 chisel chain within the new X-cut family.
Husqvarna 565
Along with 572, there is also a Husqvarna 565 chainsaw in the PDF. This saw seems to have the same block as the 572 but is not an XP saw and has less power compared to 572, 3,7 kW @ 9300 rpm.
NordicWoodJournal.com will participate at the upcoming launch and will update you with more info, pictures, and video next week.
Be sure to subscribe to our YouTube channel to get the information first.