That sounds a bit pessimistic perhaps but still, it´s true. Very realistic people might say "It´s only another day, just like any day from one day to another." That is also true, but what would we do if we didn´t have waypoints in life? How would we remember what happened, and when it happened? The switch into a new year is a good waypoint, maybe the best. As the Swedish King, Carl XVI Gustaf, once said: "Let´s turn the page and look forward."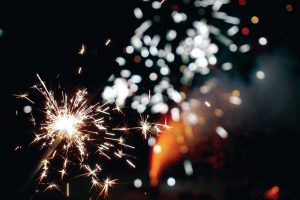 Another year
Yes, your Majesty and everybody else, let´s turn the page and look forward to a new year with exciting new challenges. Let´s hope there will be many new forest machines, and other issues to write, and read about. But first let´s have a look at 2021.
2021, just like 2020, will probably be remembered for the Corona/Covid-19 pandemic. The virus that forced us to change our lives, and to cancel forestry shows. 2020 should have been the year of the many forestry shows, but they were postponed to 2021, and then postponed, or canceled, again.
The EU presented a New Forest Strategy for 2030, something that started quite a few discussions, especially here in Sweden. The reason for that is that Sweden is a pulp- and bioenergy country, something that the new EU Strategy doesn´t like. Carbon storing (solid) wood, on the other hand, is good according to the strategy. So, what shall we do to please both the environment, the public, and the politicians? That is a question that will keep us editors (and others) busy also during 2022 (at least).
The bark-beetle has been a theme for some time now. Also in 2021 the Ips typographus caused vast damages to the European forests. Czech Republic was among the worst affected countries.
We also had a look in history, and of course we wrote about exciting forestry news and much more in 2021. We will continue doing that in 2022.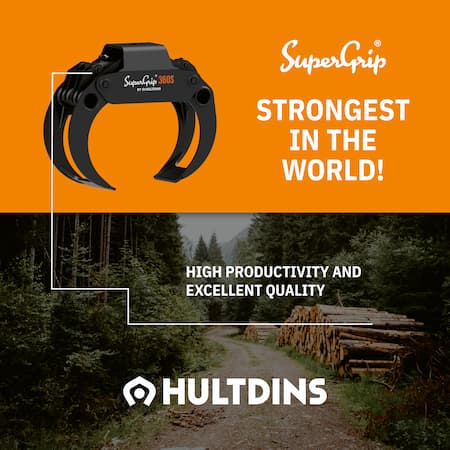 2022 – we are ready for you!
Some say, "it can´t get any worse". However, I´m a little cautious here as I think it actually can. "Nothing is so bad that it can´t get worse" is more my kind of metaphor. Anyway, I'm optimistic about 2022. The pandemic is fading away, the forestry shows are coming back, new machines and ideas will be born. What can go wrong? Let´s make 2022 a fantastic year to remember! I look forward to see you out there!
Happy New Year 2022 dear readers!