FinnMETKO, the Metko show in Finland is over for this time. As an experienced forestry show visitor and former organizer, I must say it was a nice show. The manufacturers of large CTL machines were here, in the forest, which gave the Metko a width that seems to become increasingly rare at forestry shows.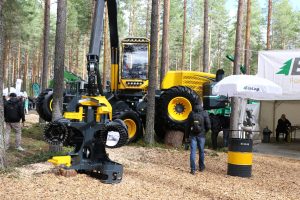 The big ones return to the forest
They were at the Interforst earlier this year but this time, instead of displaying their machines in a city parking place, they were in the forest – where they should be. A forestry show for forestry people, but mainly Finnish forestry people.
Of course, the Finns should have their own language on their own show, but life could have been easier for us non-Finns if some more information had been in e.g., English. Most of the major machine manufacturers put on great shows on their stands. Large film screens, film teams, live streaming, professional presenters, and spectacular shows. But almost only in the Finnish language. I only saw or heard one exhibitor who bothered to make English, and even Swedish, presentations.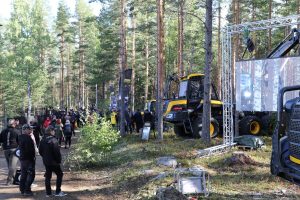 It's a pity as we are talking about a show that claims to be international. The show organizer is probably not to blame but it seems that some of the multi-national exhibitors didn't count on, or care about, international guests and customers.
International visitors
I guess the companies took care of the international groups separately. But for the rest of us, who just wanted to see and listen to the show …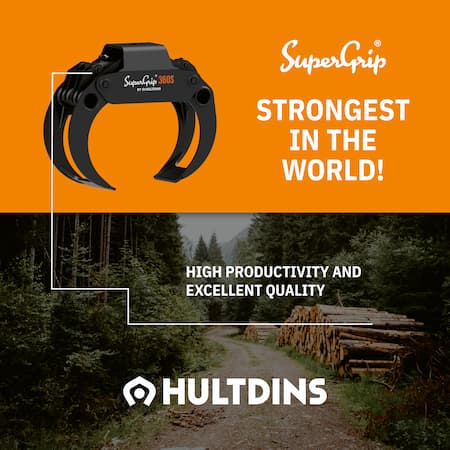 I don't know how big a share of the visitors were non-Finns. But apart from Swedes, I met Estonians, Latvians, Germans, South Africans, Brazilians, and several visitors from southern Europe. Considering this, the exhibitors, especially the international companies, should have put some more effort into making the foreigners feel welcome.
So, to claim that the Metko show is international is no exaggeration.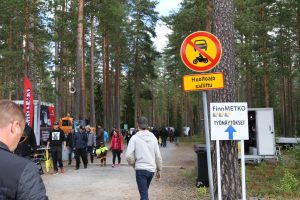 What was there to see?
As mentioned above and in a previous article, the major machine manufacturers, "the big ones", were present. But also, the whole ranges from chainsaws, firewood equipment, portable sawmills, trucks, chippers, construction machinery, parts & components, and applications for forest machines like harvester heads, scarifiers, planters, etc. So, no one can complain about the width of the fair.
There were big news and small news, and some news that isn't any news no more. That may be a bit confusing, but as a matter of fact, the suppliers of large forest machinery are very professional when it comes to presenting news. As soon as they have anything new, they immediately send it out to the media and customers. That quite often means that when the product reaches a show, it's already written about. But of course, for those who don't read magazines and sites like this one, it indeed is news.
The Metko offered both kinds of news, both old and new so to say, also among the big ones. A new forwarder, thinning assistant systems, upgraded designs and colors, new cabins, upgraded harvester heads, and new drive lines. This is what you can expect to read about here at nordicwoodjournal.com in the coming days.
Photos: Per Jonsson