The Swedish Forestry Expo is up and running. The first day was dominated by foreign visitors from all over the World, but in modest numbers. It wasn't crowded, the horse racecourse offered plenty of space and the opportunity to see all exhibitors several times during the day. 

The Swedish Forestry Expo 2023
The fairground was compact and easy to overview. You could easily go over it all and then go back to the points where you found something interesting – repeatedly. The atmosphere and weather were good, and everyone seemed happy.
There were comments and questions about the environment, the lack of trees, etc., but most of those I spoke to agreed that the exhibitors and their machines were the most important.
I was there all day on the fair's first day and didn't feel I had to go there the other days. The show was well covered in one day. There were, however, lots of evening activities on site as the exhibitors made customer events of different kinds. So, for those who were invited the day could be long.
Altogether it was a nice and handy event. I guess the exhibitors had lots of time for each potential customer and the visitors could stroll around between the suppliers without stress.
News and interesting things
Were there any news and exciting things at the fair? Of course there were, but maybe no revolutions. Most of the displayed "news" had already been shown on other events. But quite a few were shown in Sweden for the first time.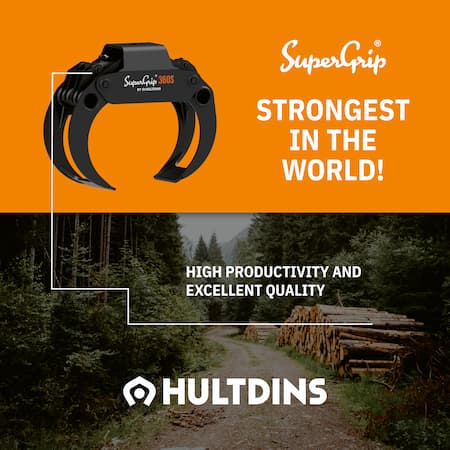 We will get back in the coming articles about what was worth having an extra look at at the Swedish Forestry Expo.
Stay tuned!