10 years after the introduction of the Nisula N-series harvester, a total makeover has been done to further meet the requirements in thinning operations. The target has been to come up with a specialized harvester for thinning, as a complement to traditional harvesters. Ground pressure, ergonomics, and simplicity are key issues.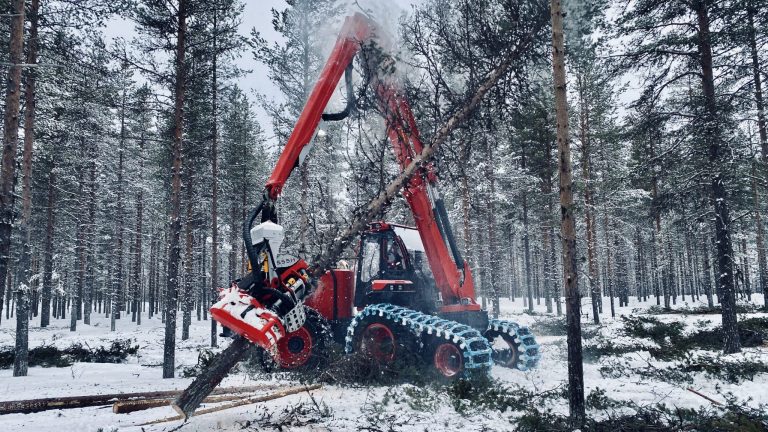 The Nisula N6 harvester
The new harvester by Nisula has a completely redesigned, simple frame structure. Strong chassis and high ground clearance gives an efficient mobility also under though terrain conditions. The rigidity in the frame gives good stability and no wheel ballast is required.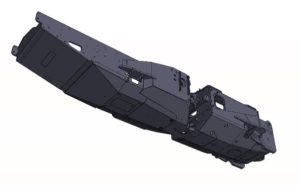 The cabin is quiet which according to Nisula improves the productivity of the operator. Large windows give good visibility around the machine and up toward the treetops.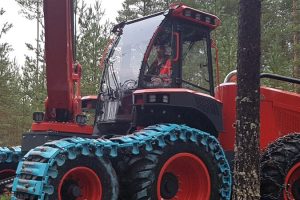 Technical details for the N6 harvester
The transmission is a hydrostatic-mechanical power transmission with differential locks. With an optional roadworthiness add-on, the harvester can be moved between sites by driving.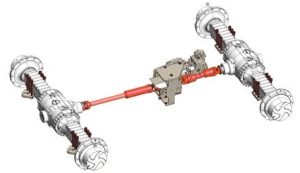 The engine is a Stage V, Agco Power 49LFTN with a power output od 140 kW or approx. 190 hp. The torque is up to 800 Nm. The combination of good fuel economy and fuel tank size give a runtime of about 35 hours.
The hydraulic pump is a Kawasaki 140cc axial piston pump that delivers a operating pressure of 230 bar. The oil tank hold 200 liters.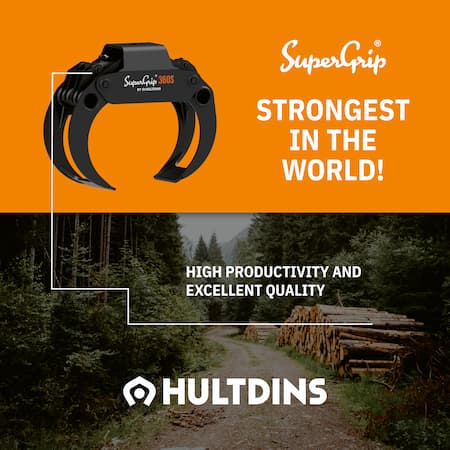 Harvester heads and crane
Nisula offers three different options of harvester heads from their own range: 555H, 500H, and 335E.
As for cranes, Nisula offers their own new P100 parallel crane or the Palfinger S110F96 that is designed especially for the N6 harvester.
More info
Nisula has been around since 1978 and are most known for their harvester heads. The company was started by the brothers Seppo and Ali Nisula. They transformed a Valmet 702 into a forwarder to suit their own requirements. The rest is, as they say, history.
Today, Nisula is a modern company the production in Halli, Jämsä, Finland. The product range consists mainly of energy wood heads, harvester heads, multi-purpose harvester heads, and parallel cranes.
You will find out more about this Finnish company Nisula on their home-page here.