The Swedish manufacturer of tracks for forest machines Olofsfors, announces in a press-release that Göran Nyberg who has been a CEO in the company for 6 years, hands over the position to Urban Hadarsson.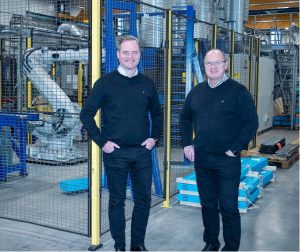 New CEO at Olofsfors
Urban Hadarsson comes from ÅLÖ AB where he in recent years had responsibility for the company's OEM sales.
"I am really looking forward to take over the baton after Göran", says Urban Hadarsson. "It feels like a great honor to take on such a fine company with over 250 years history, which remains in the forefront."
Göran Nyberg will move on within the owner group, P Wikström Jr. Group where he will be Vice President.
Read the whole press release from Olofsfors here.