"Skogs & Traktor", Forestry and Tractor, was the name of this small show in south Sweden that happened to become the first forestry show for me in over two years. It was nice meeting people again, people with a common interest in forestry and some old friends.
My first forestry show in two years
Even though it was a small show, it showed a good variety of equipment. Log trailers and log loaders, forwarders, harvesters, chippers, scarifiers, timber trucks, and much more. The timber trucks had a special place on the show as a Wood Trophy was to be crowned for the first time. The participating trucks were lined up on the runway at the old airfield where the show took place.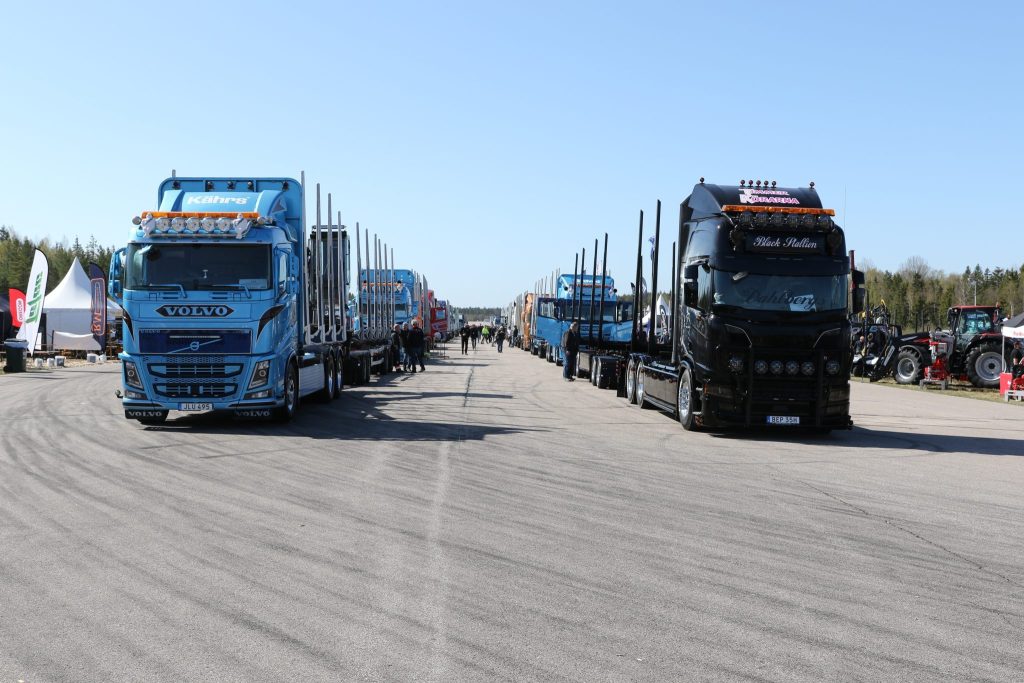 Bioenergy is aways hot
On all demo shows, there is one category of equipment that is easy to find, chippers. Most chippers could be heard from miles around and here was no exception. Jenz, Albach, and Bruks were present at the show. Also, there were lots of combustion equipment for private houses and firewood equipment.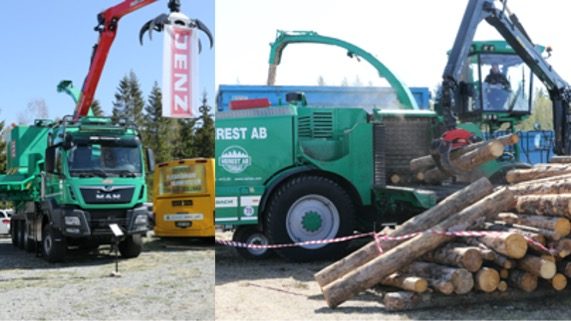 Efficient fire fighting
One of the exhibitors, Fogmaker International AB, demonstrated their common sprinkler system on forest machines. In a specially designed trailer, an engine fire was simulated and put out with the system. Within seconds, the violent flames were tamed with a substance containing mainly water.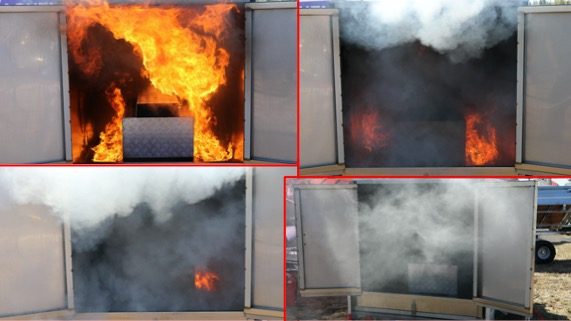 The sprinkler is released automatically through a pressurized hose. When the hose gets too hot, e.g., from fire, it breaks, and the loss of pressure releases the fluid from the sprinkler tank. The tank is divided into two parts where one part holds the extinguishing fluid and the other part a drive gas that drives the fluid out in the system.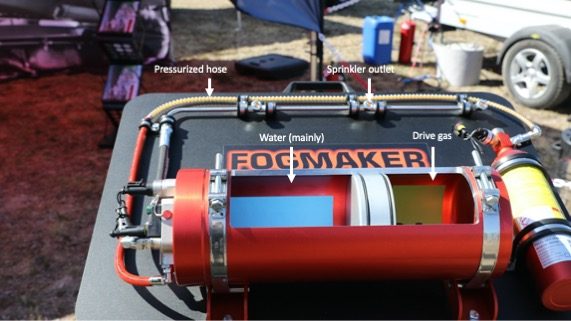 Nice meeting point
I was there only the first of two days of the show. So, I didn't get to see who won the Wood Trophy. Maybe I'll get back to that. But I really enjoyed being there, meeting friends from the past. As for the equipment shown, there wasn't much new, if anything. It all looked familiar but that was ok. Most important: We are back to normal so now we can look forward to many fairs and shows where we can meet and greet.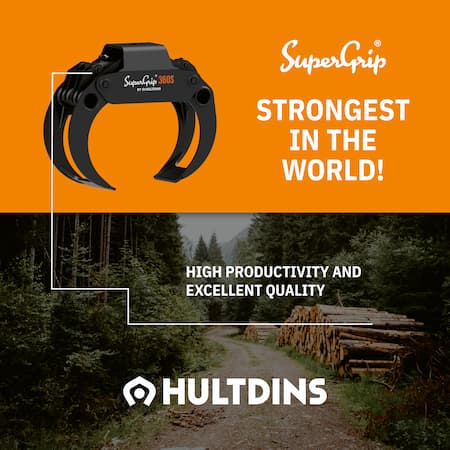 Here are some impressions from "Skog & Traktor".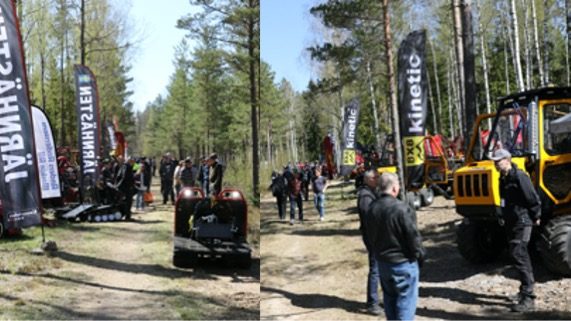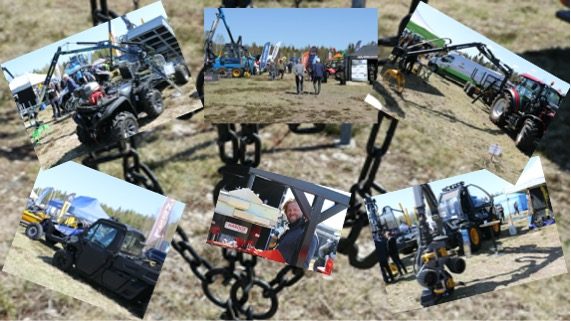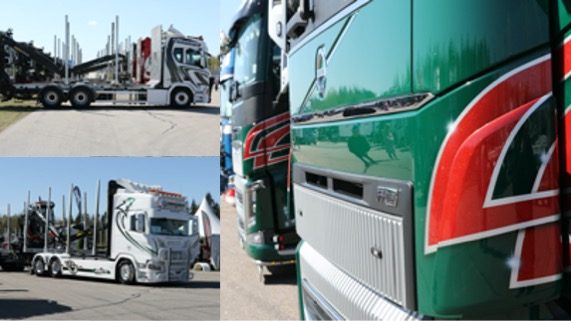 Photos: Per Jonsson