During the last one and a half year we have lived under restrictions due to the Covid-19 pandemic. Forestry shows have been canceled and postponed and the machine manufacturers have had limited possibilities to organize demo days. But now it´s starting to move again. We visited an "open-house-day" in south Sweden.
Time to meet
There has been demo days organized by machine dealers, but mainly in the forest where it´s spacey and easy to keep distance to others. We visited a couple of such demos about a year ago.
There were also demos at workshops, service centers, etc. but those had to be organized in a Covid-19-safe way. On example of such a demo was Komatsu's presentation of their Smart Crane in the early summer this year.
But now, at least here in Sweden, there are no restrictions left so now it´s time to meet.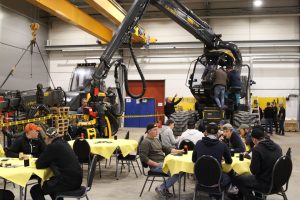 Ponsse started
The first opportunity to visit such an event, in my neighborhood, was at a Ponsse branch. The main attraction was the new Ponsse Scorpion that finally had arrived also in Sweden. Well, officially that was the main attraction. I got the impression that the event itself was just as big as a reason to join. It was obvious that the forest machine operators that turned up hadn´t seen each other for some time.
Another sign of the pent-up need to meet was that there was only one machine to see (the Ponsse Scorpion). Normally on such events, a range of machines are displayed, but here one was enough. I had the feeling that people would have turned up even if there had been no machine to see …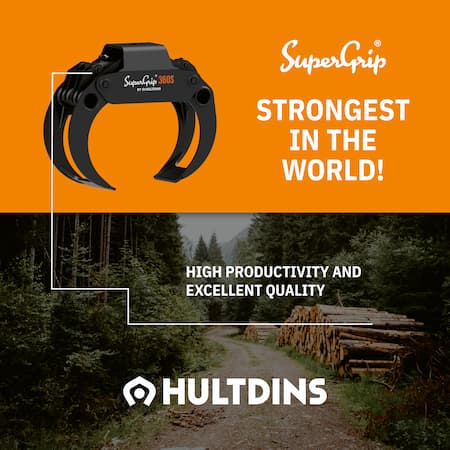 The workshop itself was also (almost) new. It was taken in use a year earlier but the official opening that was planned for that occasion had to be canceled because of you-know-what. So, this was also an opportunity for Ponsse to show their new workshop in this area.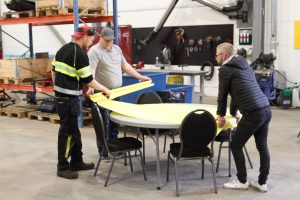 Burgers and good old friends
It was really nice to be there, meeting old and new friends. Guests who said "I have to go back to the forest so I´m just here for a few minutes" were still there two or three hours later. People kept coming, people you hadn´t seen in over a year or two, so you just had to stay.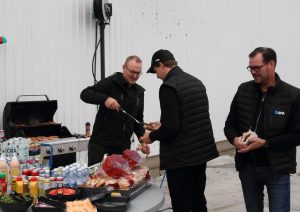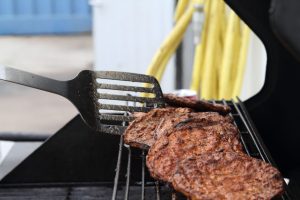 The marketing manager for Ponsse Sweden, Jonas Sundin, was stationed at the grill making hamburgers for everyone. When I left, he was considering sending someone to the mall to buy more burgers as the pace in which they disappeared was high (and they were tasty, I had two …). Altogether, 300 burgers were served during the demo-day. Luckily for Ponsse, there were other staff that took care of those guests who were interested in the new machine.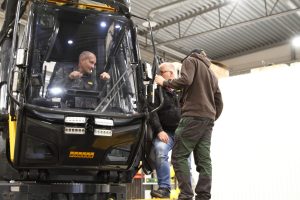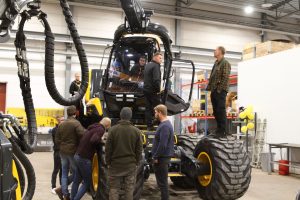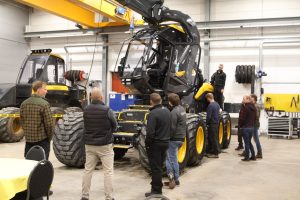 The future looks bright
Another small step in the right direction, towards normality. That is appreciated as the autumn is coming and it´s getting darker. Let´s hope there will be more events of this kind to keep the mood up during the long winter.
Next year (almost) all the fairs are lining up. It will be a good year …
Photos: Per Jonsson