Kronos is a well-known Finnish log trailer brand. Recently they launched a new log trailer, the Kargo 121. 12 tons pay load, and 3 m3 cross section loading area makes it comparable with a small forwarder.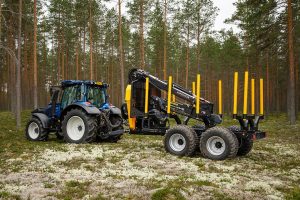 A new log trailer from Kronos
In Kronoby, east Finland, the company Wikars Oy Ab has been manufacturing equipment for agriculture and forestry since 1914. Since 1979, log trailers and log loaders has been manufactured under the brand name Kronos. The range of log trailers goes from 10 tons payload to 15 tons. As mentioned above, the new Kargo 121 loads 12 tons.
The new trailer is easy to upgrade with different kinds of equipment. It has module system that make it easy also to upgrade the trailer afterwards, if e.g., the requirements change over time. The Kargo 121 is available with 2 wd or 4 wd.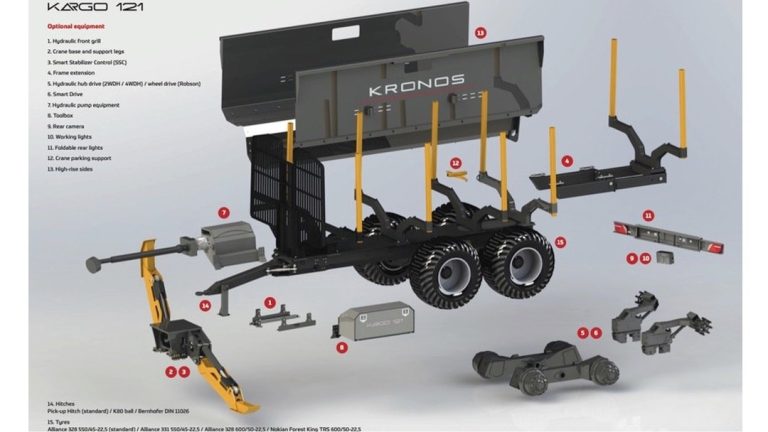 More information
Read more about Kronos and their range on their homepage.